Car Rentals
When to rent, when to lease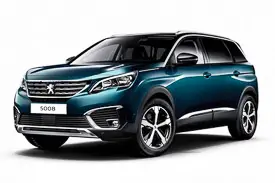 By Durant Imboden
If you'd like to drive around Europe, you can't bring your own car, and you live outside the European Union, you have two options for obtaining a vehicle: renting or a short-term lease.
Renting is just what you'd expect: You pay by the day or week, with or without mileage fees, as you'd do at home.
Short-term leasing, also called "buy back" or "purchase-repurchase," may be an even better choice if you need a car for 21 days or longer. You get a new Peugeot car, van, or SUV and turn it in at the end of your trip. It's a win-win-win situation: You get a bargain rental, the car company can sell the vehicle as a slightly used car, and some lucky European gets an almost-new car while saving on the purchase tax.
The chart below will help you decide which is better for you: traditional car rental or a short-term tourist lease. You may also want to compare rates for the two options by visiting our partners:
Auto Europe: Peugeot "Buy Back" Leases
---
---