Europe > Germany > Stuttgart Tram Museum > Photos
Straßenbahnmuseum Stuttgart
Page 2
Continued from page 2
More photos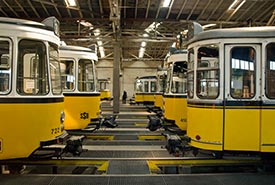 Retired trams face off in the museum's train shed.
---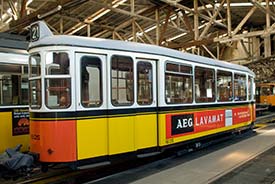 A two-tone streetcar has a color-coordinated ad banner for AEG washing machines.
---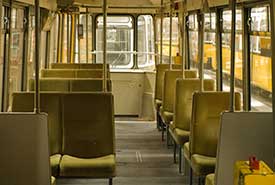 The meter-gauge trams were surprisingly spacious, with comfortable upholstered seats.
---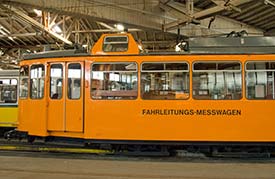 This "Messwagen" was used to check for track irregularities.
---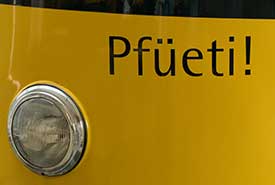 In the final days of Stuttgart's meter-gauge streetcar network, trams were painted with farewell messages. "Pfüeti" is a word in the local dialect that means "May God be with you."
---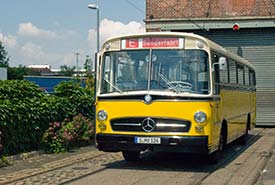 In addition to streetcars, the tramway museum has a vintage Mercedes-Benz coach from a bus route that replaced a streetcar line in 1961. The bus left service in 1976, spent the early years of its retirement at a museum in Heidelberg, and was subsequently restored over a nine-year period at a cost of 300,000 euros. (The bus is now used for excursions and private rentals.)
Back to: Straßenbahnmuseum Stuttgart - Introduction
---
---
---