Rome Vacation Rentals
Our affiliate partner, Booking.com, makes it easy to find a home away from home in Rome.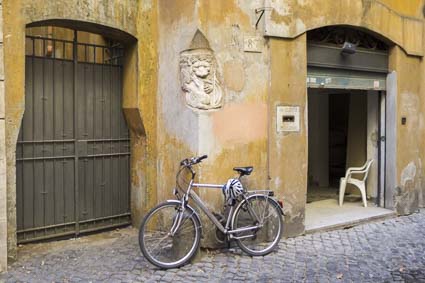 For most travelers, it makes sense to stay at a hotel, B&B, or hostel. The average stay in a European city or town is less than three days, and for that amount of time, putting down roots (no matter how temporary) may be more effort than it's worth.
For longer visits--or if you're traveling with children--a vacation rental is well worth considering. Such rentals typically fall into several categories:
Apartments (including lofts and studios).

Private rooms.

Villas, cottages, and chalets.

Out-of-the-ordinary rentals such as houseboats and "tiny houses."
Our affiliate partner, Booking.com, offer sa growing number of vacation rentals in Rome and throughout Europe. To browse Rome vacation rentals with photos and reviews by actual guests, please see:
Booking.com: Rome Rentals our partner
Europe's no. 1 secure reservations service is best known for its competitive hotel rates, but it also represents vacation properties--including "condo hotels" and other serviced apartments.