Venice > Hotel directions > Hotel de l'Alboro
Walking directions to Hotel de l'Alboro (with map)
Click button for lowest available rates and guest reviews: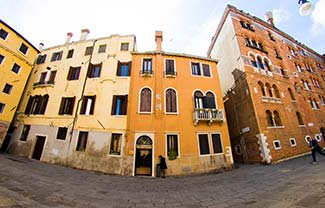 The three-star, 16-room Hotel de l'Alboro is on the Corte de l'Albero (note the corte's dialect spelling), a quiet neighborhood square just off the Grand Canal. Rooms are furnished in traditional Venetian style, with one notably modern touch: free Wi-Fi Internet access.
The Alilaguna Orange Line's airport boat will drop you off at the Sant'Angelo waterbus pier, which is less than 50 meters from the hotel.
How to reach the Hotel de l'Alboro from the Sant'Angelo airport-boat stop (Alilaguna Linea Arancio):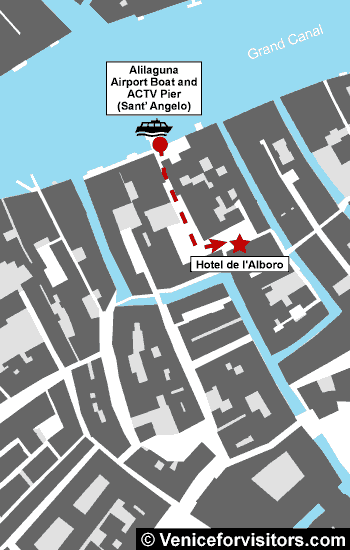 As you leave the boat platform, bear right slightly and walk inland on the narrow street ahead of you.

The street will widen into an L-shaped square. Go left, around the corner, where you'll find the Hotel de l'Alboro.
For a video preview of your walk, click below:
Click button for lowest available rates and guest reviews:
---
---
---