Emerald Star Cruise Photos
From: Emerald Waterways cruise review: Nuremberg-Trier
Day 1: Departure (Nuremberg)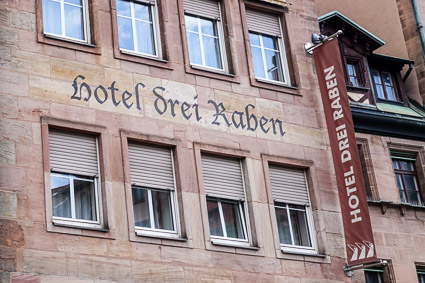 Our first day began with a satisfying breakfast at the Hotel Drei Raben (a boutique hotel near Nuremberg's main railroad station, within the historic city walls).
---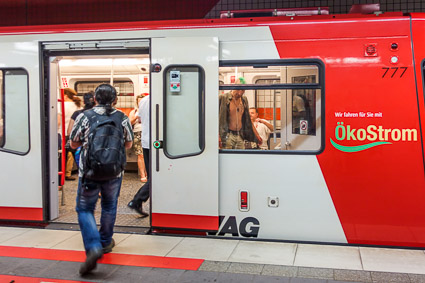 We rode U-Bahn (subway) line U2 from the main railroad station to Nuremberg Airport, a trip that took 12 minutes and cost only a few euros.
---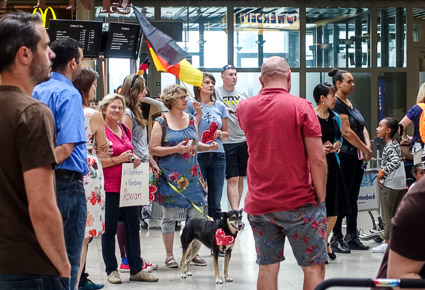 At the airport, we looked for a bus or van driver with an "Emerald Star" sign in the arrivals hall. (Emerald Waterways provides free airport-to-ship and ship-to-airport transfers to all passengers.)
---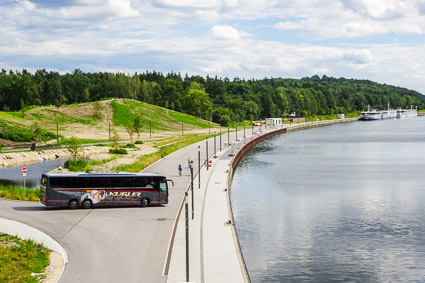 After a drive of 20 minutes or so, we arrived at Nuremberg's cruise port on the Main-Danube canal.
---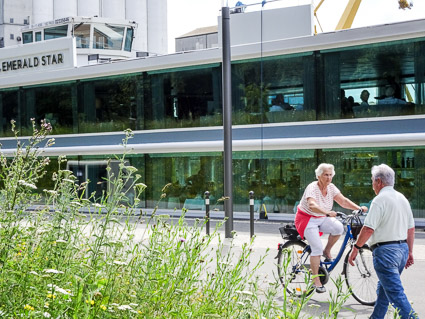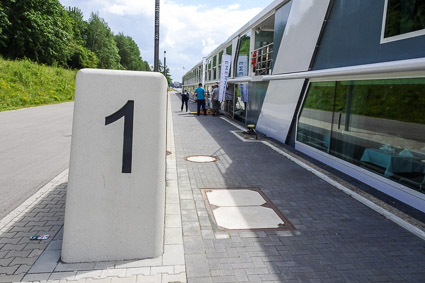 Emerald Star was moored at Berth 1 of the cruise port, next to a road that doubled as a pedestrian promenade and bicycle path.
---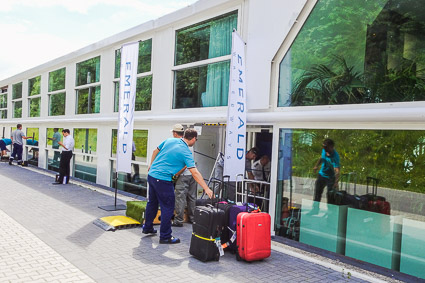 As luggage for our cruise was being collected from the bus and loaded onto Emerald Star...
---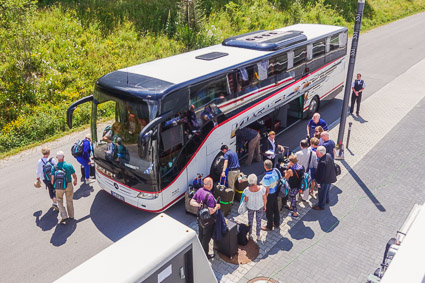 Passengers from the previous cruise who had afternoon flights were boarding a coach for the airport.
---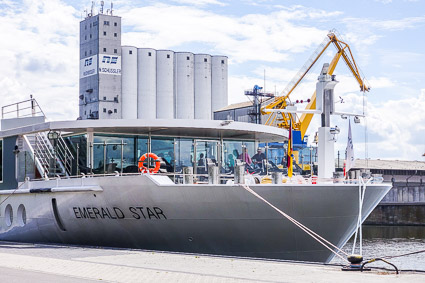 We'd read that Nuremberg's cruise port was an "industrial port," but that was a misnomer. The only industry we saw was on the canal's opposite bank, which also had a large, modern fire station.
---

This panoramic photo shows the cruise port from Emerald Star's sun deck. (Click here and maximize your browser window for a larger image.)
---

In this photo, most of the sun deck's railings, furnitures, and other fixtures are folded flat against the deck, as they would be for the first four days of the cruise because of low bridges on the Main-Danube Canal. (Click here and maximize your browser window for a larger image.)
---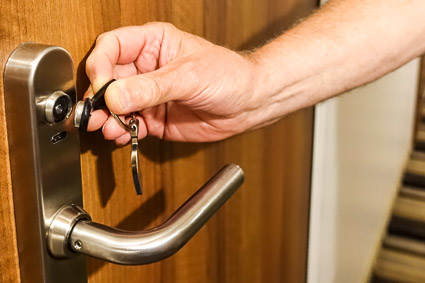 We'd expected to wait a while for our cabin to be cleaned, but it was ready for us almost immediately after we boarded. A housekeeper showed us how to operate the door lock, which used a magnetic fob instead of a key or a plastic card.
---

Our cabin, No. 217, was a "Panorama Balcony Suite" on Vista Deck, the middle of Emerald Star's three decks. (Click here and maximize your browser window for a larger image.)
---

A mirrored panel on the left side of our the cabin made the room feel even bigger as it reflected the view of scenery that we'd just passed. (Click here and maximize your browser window for a larger image.)
---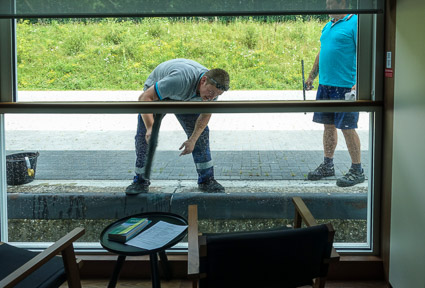 Here, you can see Emerald Star crew members washing our cabin's glass wall in preparation for the cruise.
---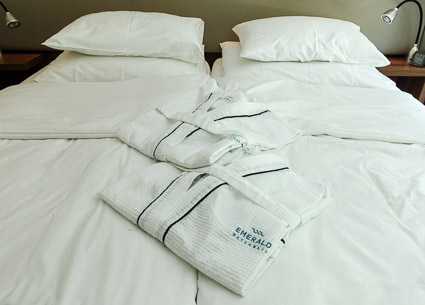 Our bed was set up as a queen, with separate duvets and a pair of bathrobes.
---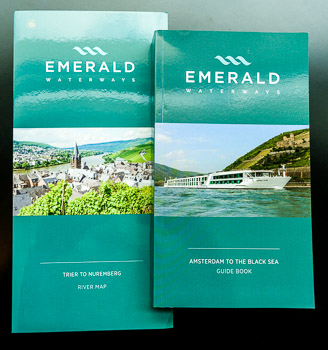 On our coffee table, we found a detailed Trier to Nuremberg river map and a 448-page Amsterdam to the Black Sea guidebook that covered all of Emerald's routes on the Danube, Main, Moselle, and Rhine.
---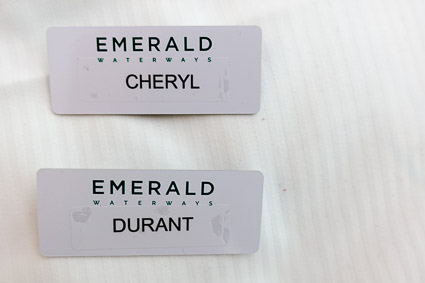 Another cabin amenity that we weren't expecting was a pair of name tags. We did our duty by wearing them for a day or two, but then we got out of the habit (as did most of our fellow passengers).
---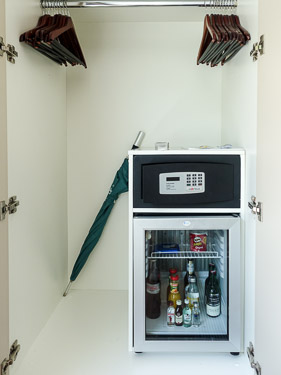 Our cabin was roomy (it felt bigger than any standard cabin we'd encountered on a river ship), and it had plenty of storage--including a closet with a safe and minibar and a built-in dresser with six large drawers.
---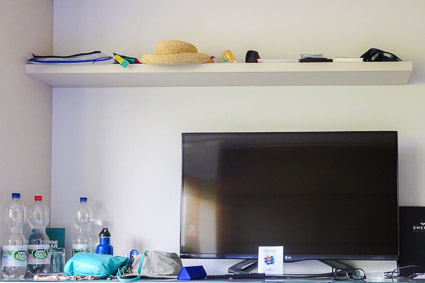 In this photo, you can see bottles of natural and fizzy water (replaced as needed during the cruise), the big flat-screen TV, and a thoughtfully-provided shelf for hats and other objects.
---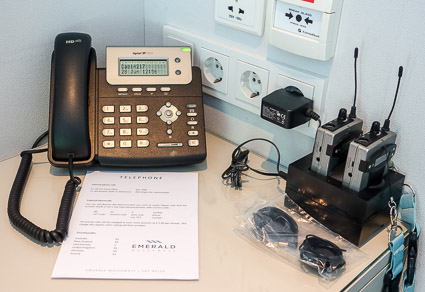 The right side of the dresser top was occupied by a telephone and a pair of receivers for walking tours on shore. The wall had power outlets for European, American, and Australian plugs.
---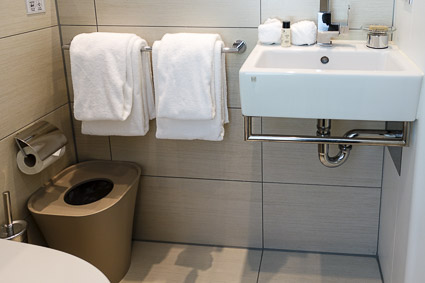 The bathroom had more than enough space, including two mirror-fronted medicine cabinets on the left (out of view). Storage shelves beneath the sink would have nice, however. Maybe Emerald Waterways can add shelves or vanities during a future refit.
---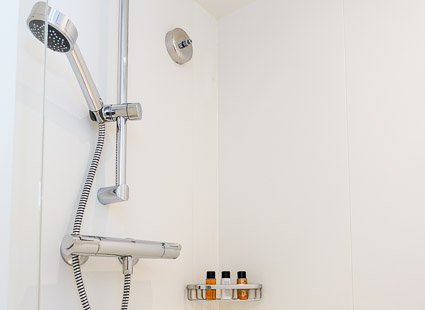 The glass-doored shower stall was spacious, with thermostatic temperature control and a retractable clothesline for do-it-yourself laundry.
---
---
---
---