Emerald Star Cruise Photos
From: Emerald Waterways cruise review: Nuremberg-Trier
Day 4: Wertheim & Miltenberg

Day 4 began with Emerald Star arriving in Wertheim am Main, Germany, near the A3 Autobahn. (Click here and maximize your browser window for a larger panoramic image.)
---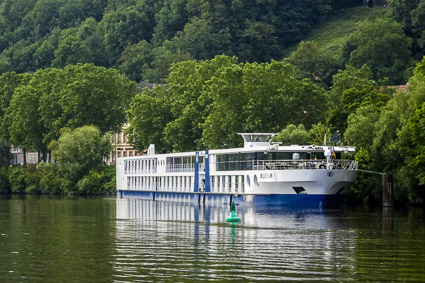 MS Bellejour, the German ship that had been shadowing us since Nuremberg, was moored on the river's opposite bank.
---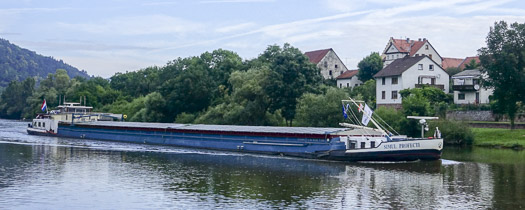 A barge cruised past as our captain piloted Emerald Star into its berth.
---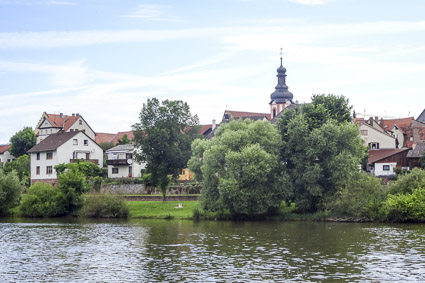 Wertheim was a pretty little town with a population of about 22,000. For us, it was mainly a jumping-off point for an excursion to Miltenberg, a few kilometers down the river, where we'd meet Emerald Star in early afternoon.
---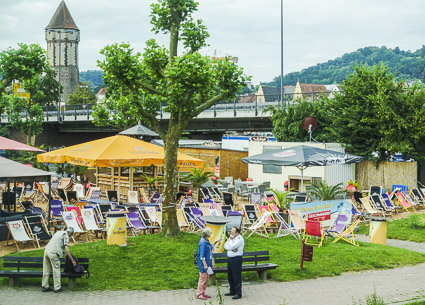 Wertheim's waterfront park had been turned into a summer "Beach Club" with refreshment stands and beach chairs for sunbathing.
---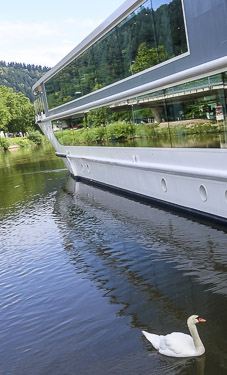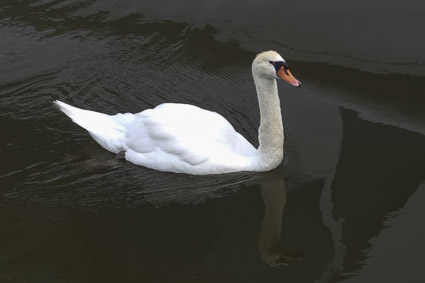 The riverfront setting was bucolic, with swans gliding across the smooth water of the River Main.
---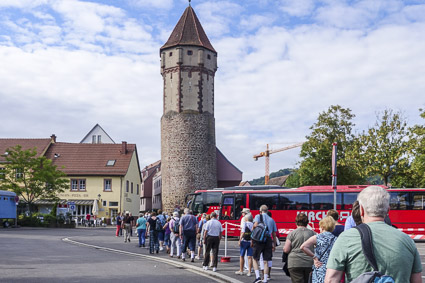 Around 9 a.m., we headed for the buses that would take us to Miltenberg, which was a 20- to 30-minute drive from Wertheim.
Some passengers had opted to hike up to Burg Wertheim, a castle overlooking the town, with a transfer to Miltenberg afterwards. (We chose to head directly for Miltenberg so we'd have more time in that historic village.)
---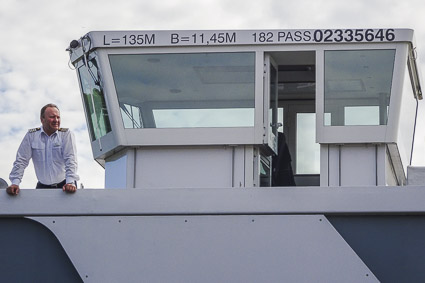 Captain Mariceanu watched the crew unlash Emerald Star from its moorings.
---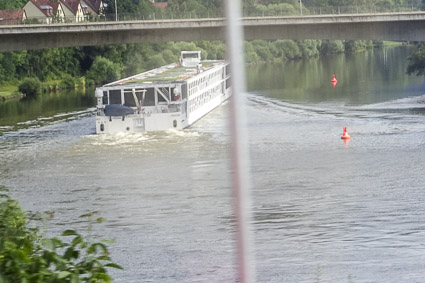 A few minutes later, we grabbed this photo from our bus as Emerald Star cruised toward Miltenberg.
---
---
---
---