Emerald Star Cruise Photos
From: Emerald Waterways cruise review: Nuremberg-Trier
Day 3: Würzburg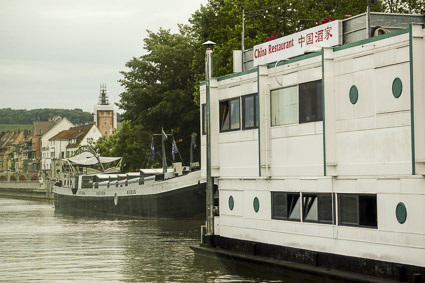 Emerald Star arrived in Würzburg around 10 a.m., tying up along the downtown waterfront behind a floating Chinese restaurant and casino.
---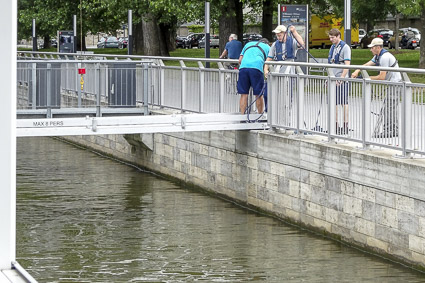 The crew quickly set up the ship's gangway.
---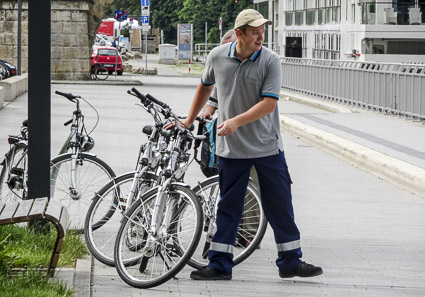 A sailor brought the ship's bicycles ashore and parked them on the riverside promenade for passengers who wanted to go exploring before lunch.
---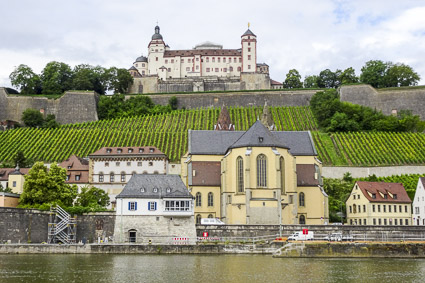 Our sightseeing tour didn't depart until 12:45 p.m., so we went ashore and walked along the Main riverfront. Across the river, the Marienberg fortress loomed over the city.
---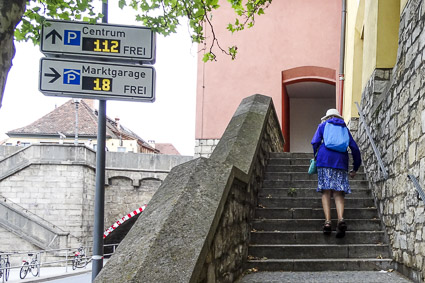 Steps led up to the Alte Mainbrücke or Old Main Bridge (left) and downtown Würzburg.
---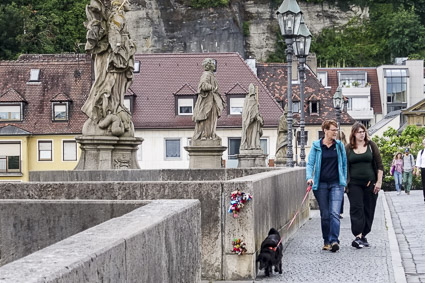 The bridge was quiet at this hour, with only a few dogwalkers and tourists crossing the river on foot.
---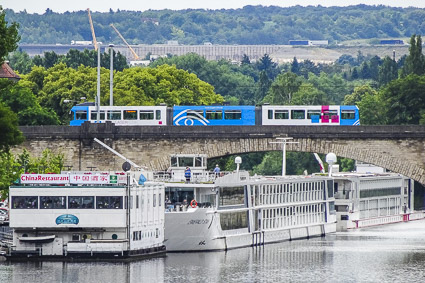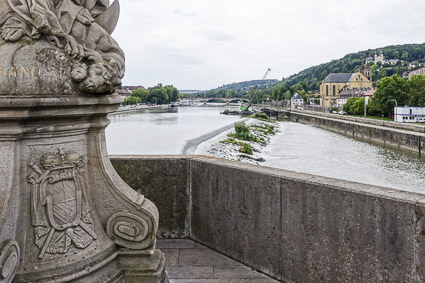 We photographed Emerald Star and another ship, with a tram crossing the river overhead, from a viewing platform on the Alte Mainbrücke.
---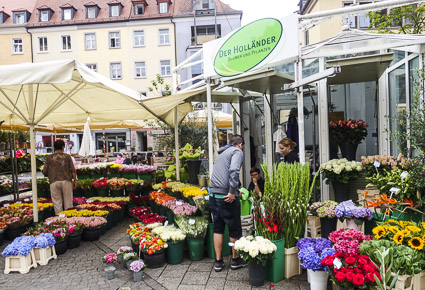 In Würzburg's business district, which began next to the Alte Mainbrücke, a florist shop had set up many of its wares outdoors.
---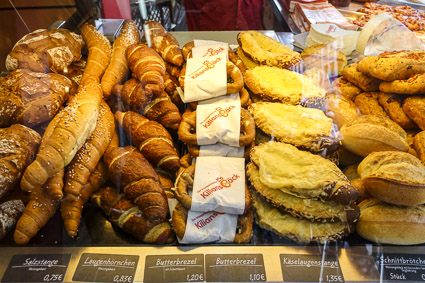 It seemed like every block in downtown Würzburg had at least one bakery or pastry shop.
---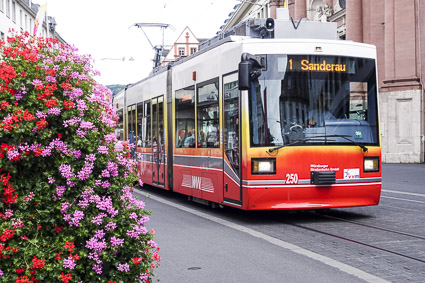 Trams came at frequent intervals, bringing commuters and shoppers from outlying neighborhoods and suburbs.
---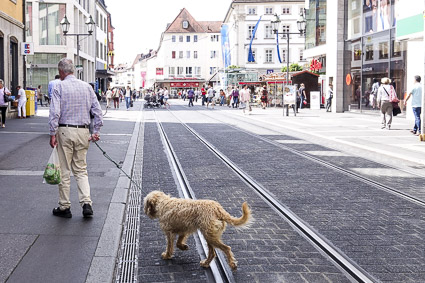 Dogs and their two-legged companions shopped in the stores downtown (including large department stores).
---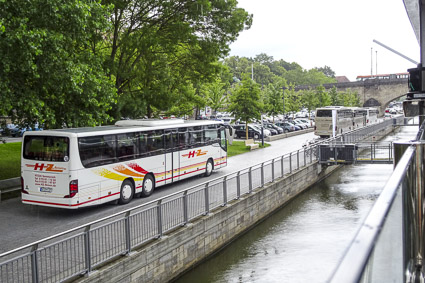 Later, after we'd returned to the ship and had an early lunch, we went ashore to join the tour bus that would take us to Würzburg's Residenz.
---
---
---
---