La Bella Vita Barge Cruise Photos
From: La Bella Vita Barge Cruise Review
Day 4: Adria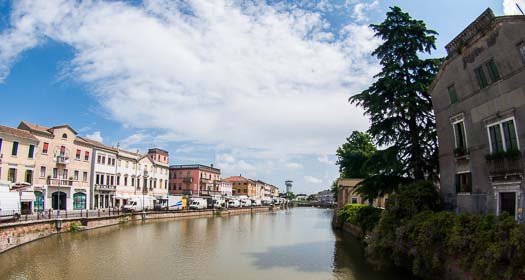 Adria is a 3,000-year-old city built on the ruins of an Etruscan town. Its waterfront overlooks the Canal Bianco, where La Bella Vita was moored.
---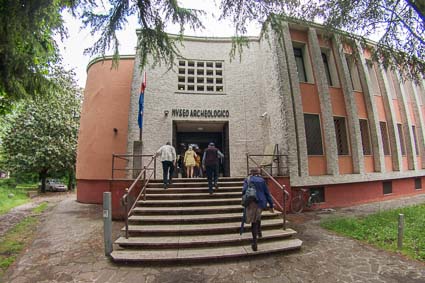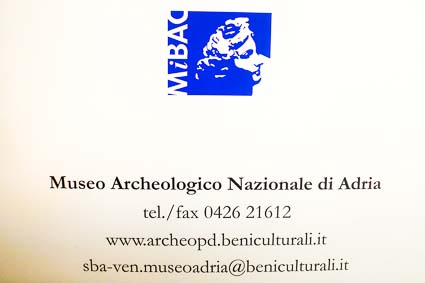 From the barge, we walked to the National Archaeological Museum of Adria, which was only a few minutes away.
---
A museum guide took us around the exhibits, which ranged from Etruscan and Roman objects to a pair of ancient horse skeletons that were visible in an excavation beneath the museum's atrium: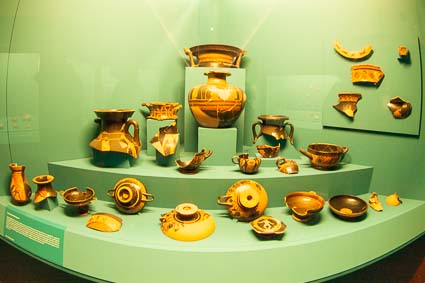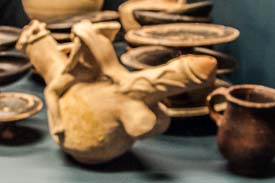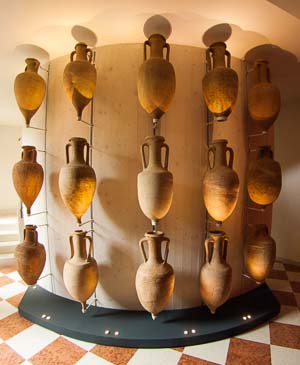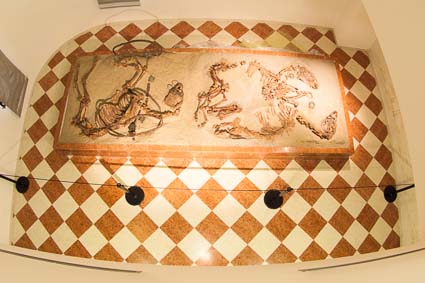 ---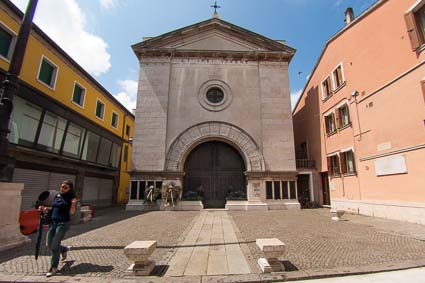 After our museum visit, we took a walk in Adria's city center.
---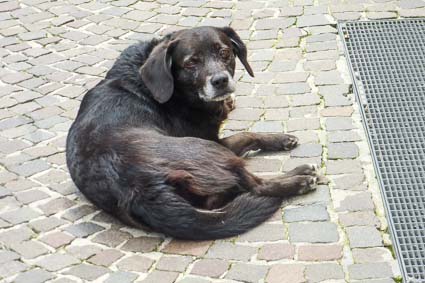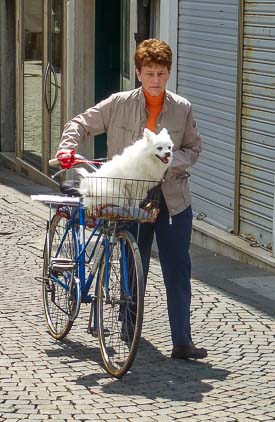 Adria was clearly a dog-friendly town.
---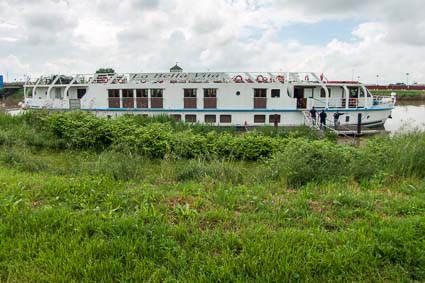 By now, the locals were heading home for lunch, so we followed their example and returned to La Bella Vita for another of Andrea and Mario's midday repasts.
---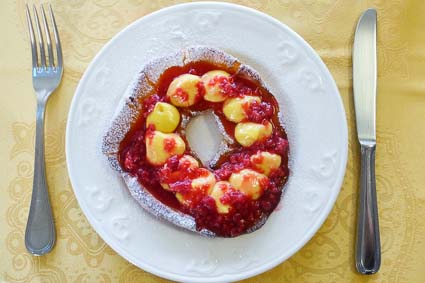 The day's lunch ended with Zeppole di San Giuseppe, which are fritters of pâté à choux with pastry cream and fruit (in this case, raspberries).
---
---
---