La Bella Vita Barge Cruise Photos
From: La Bella Vita Barge Cruise Review
Day 6: Conca di San Leone to Governolo (Mantua)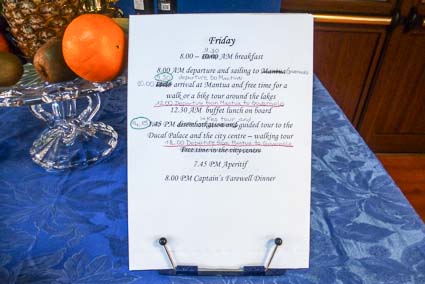 Normally, La Bella Vita cruises up the Mincio River to Mantua on Friday morning, but high water levels required a change of plans. Instead, we were to cruise through the Conca di San Leone (the lock near our pier) and up a short stretch of river to the Conca di Governolo.
The barge would tie up below the Governolo Lock, and we'd be transferred by van and car to Mantua, reaching the city by 10 a.m.
---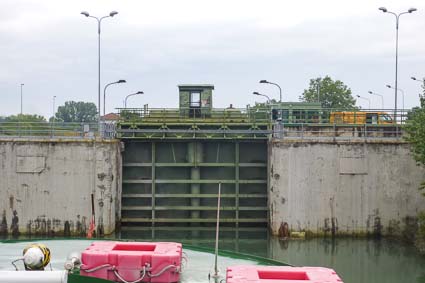 However, things didn't work out that way: When we reached the San Leone Lock, the gates wouldn't open. (We could see a yellow service truck alongside the conca.)
---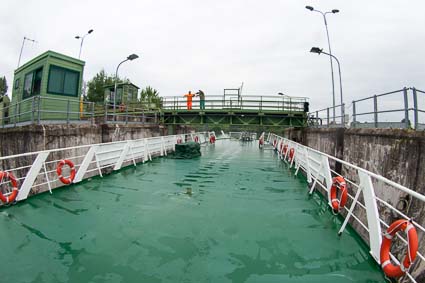 After a long wait, the lock's crew managed to get the gate open, and we entered the lock.

---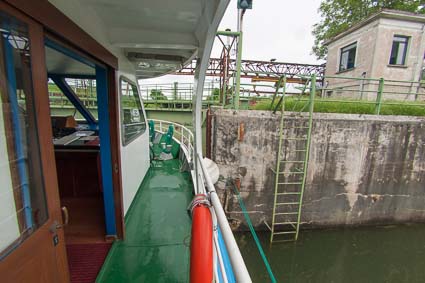 The gates closed behind us, and then came another surprise: The gates ahead us of wouldn't open. We were trapped in the Conca di San Leone, with no easy or safe way to get off the barge.
---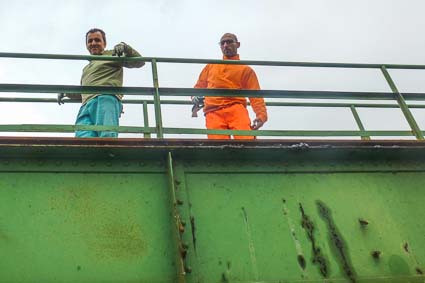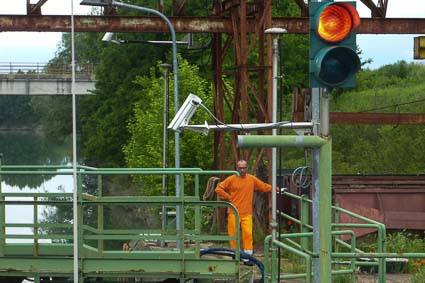 While the lock's crew and a service technician tried to get the hydraulic system working, Captain Rudy told us that he'd never before encountered a stuck lock gate in 20 years of navigation.

---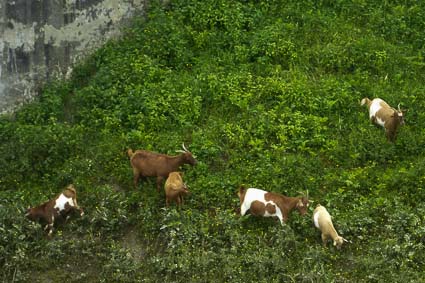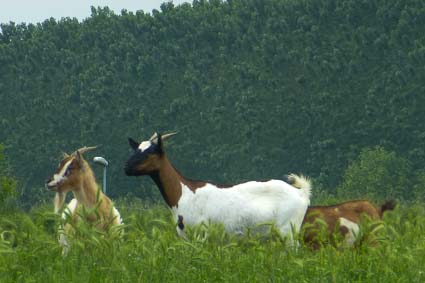 Fortunately, we had a distraction from our imprisonment: A herd of goats grazed on the steep hillside overlooking the lock.
---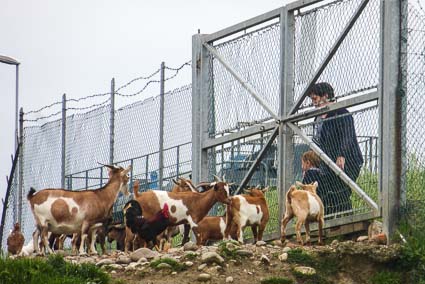 At the top of the hill, a lady and her son paid a visit to the herd.
---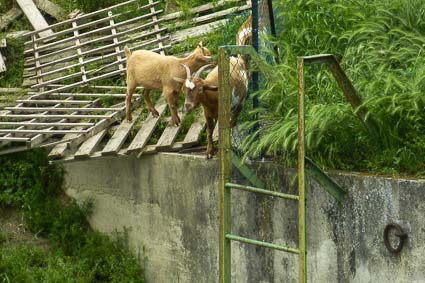 Other goats had La Bella Vita's passengers worrying and thinking: "Don't jump!"
---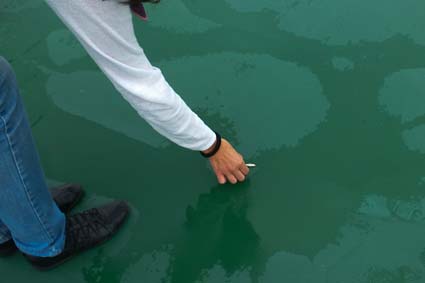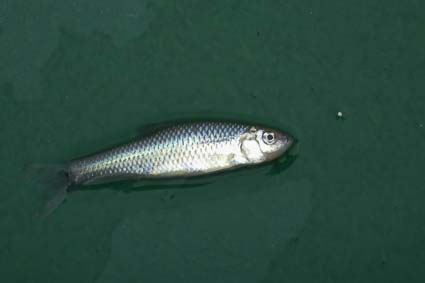 Goats weren't the only animal entertainment in the Conca di San Leone. On the sun deck, our tour leader--Paola Salvato--discovered a small fish that must have been dropped by a clumsy seagull.
---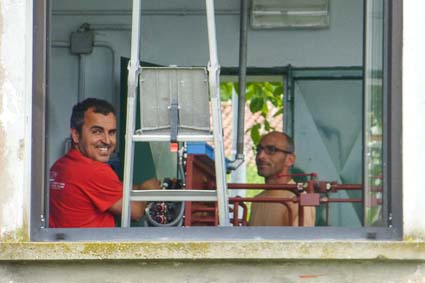 At long last, the conca's crew returned to their control booth and opened the lock gates the hard and slow way: with a hand pump that required hundreds of strokes. (From a distance, it looked as if they were operating a bicycle tire pump.)
---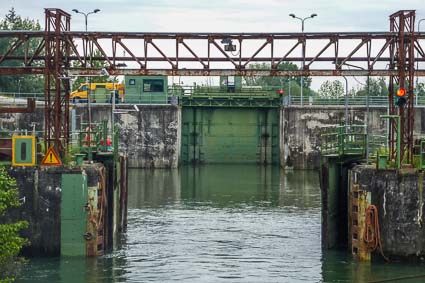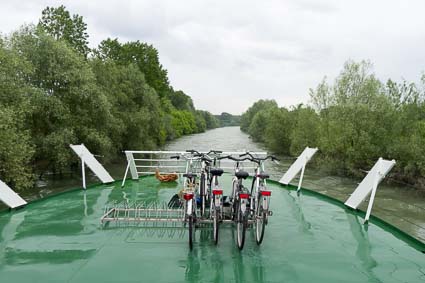 La Bella Vita cruised out of the Conca di San Leone and up the River Mincio toward Governolo.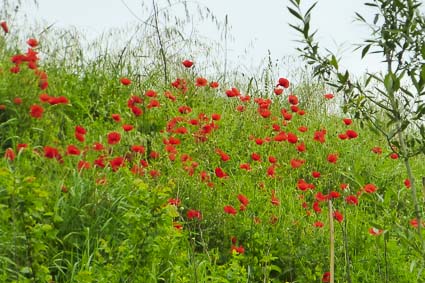 The riverbank had splashes of red poppies, which grow like weeds in uncultivated fields and other grassy areas of the Po region.
---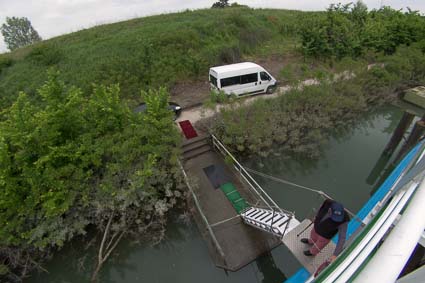 Within minutes, we were tied up at a pier near Governolo, where La Bella Vita's car and van would take us to Mantua.
---
---
---