La Bella Vita Barge Cruise Photos
From: La Bella Vita Barge Cruise Review
Day 4: Cruising to Adria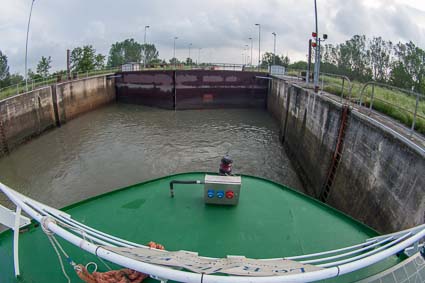 A rainy spring had left the Po near flood levels, so we did much of our cruising in canals that followed the river inland. Here, La Bella Vita goes through a lock on the Canal Bianco while cruising from Taglio di Po to Adria.
---
During the morning, we cruised past farms, colorfully-painted houses, a shipyard, and a fireboat.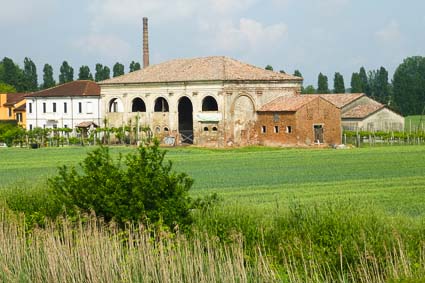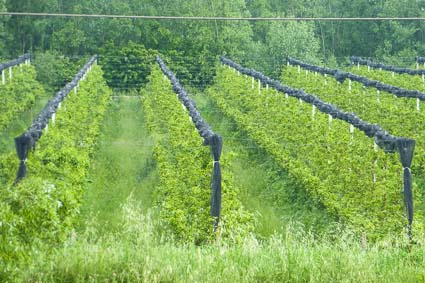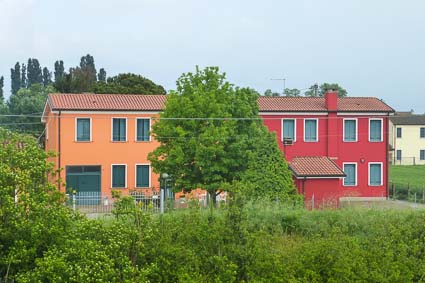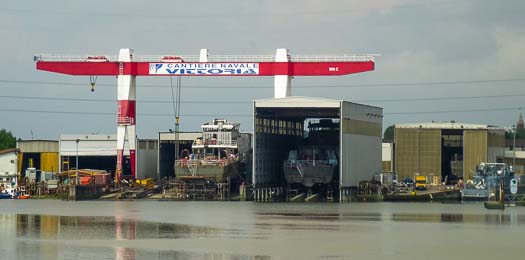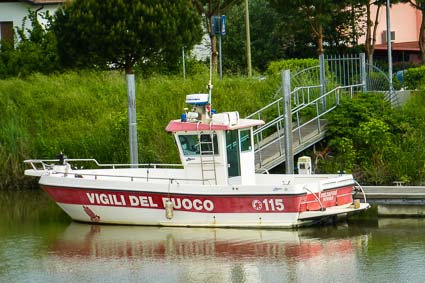 ---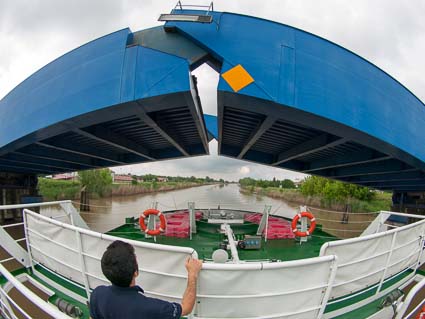 In this fisheye photo, deckhand Mattia Toninato watches as a drawbridge opens for La Bella Vita.

---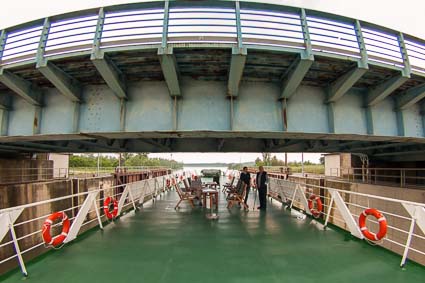 This bridge offered plenty of clearance--unlike another bridge, where the captain told us to sit or kneel on the sun deck to avoid head-to-girder collisions.
---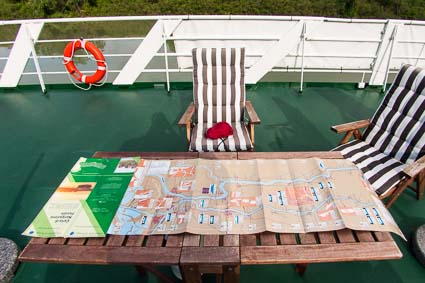 A map of the route made it easy to keep track of where we were cruising.
---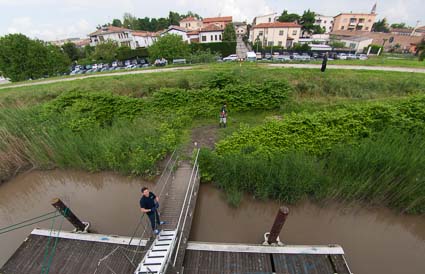 When we reached Adria, Captain Rudy set up the gangway while Mattia used a weed-trimmer to shorten the grass beyond the pier.
---
---
---