La Bella Vita Barge Cruise Photos
From: La Bella Vita Barge Cruise Review
Day 1: Venice (Embarkation)
La Bella Vita's official meeting point is the four-star Hotel NH Laguna Palace in Mestre, on the Venetian mainland (shown above). From the hotel, European Waterways transfers passengers to either the Marittima cruise basin in Venice or to Mantua, depending on the starting point of the cruise.
Since our cruise left from Venice and we were already in the city, we were given the option of reporting directly to La Bella Vita at Marittima berth 107.
---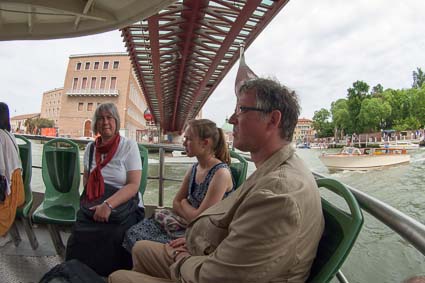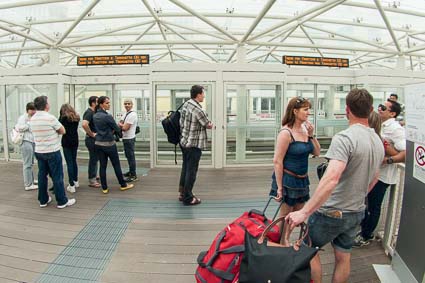 We took the No. 1 vaporetto from the Hotel Cristallo on the Lido to Venice's Piazzale Roma, where we caught the People Mover to the Marittima cruise port.
The trip on the People Mover took about a minute, and the fare was only one euro.
---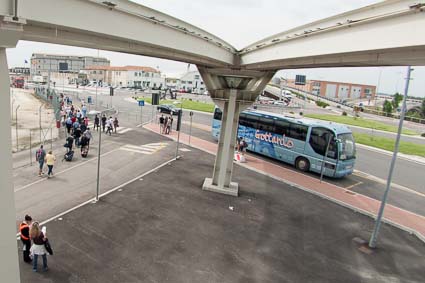 From the Marittima station of the People Mover, we followed the crowd to the ship basin.
---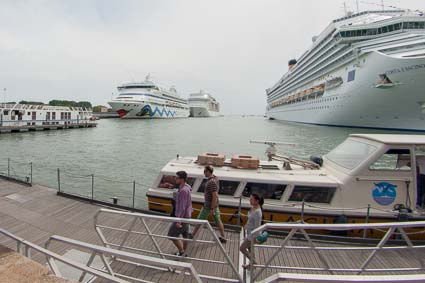 La Bella Vita was moored near the port entrance, a short walk from the Alilaguna airport boat landing at Marittima.
---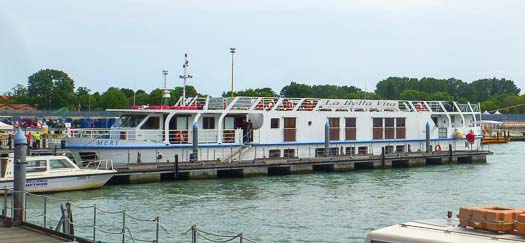 The barge was easy to identify: Most of the other ships at Marittima were 3,000-passenger cruise liners from companies like Carnival, Costa, MSC, and Aida.

---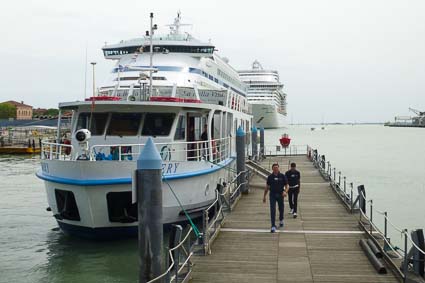 As we approached La Bella Vita, the captain and engineer left the barge and rushed up to take our luggage.
---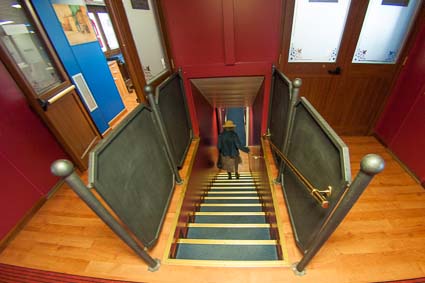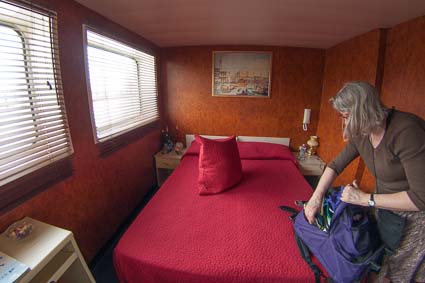 We had about 20 minutes until sailing, so we went downstairs to our stateroom ("Canaletto") and began unpacking.

---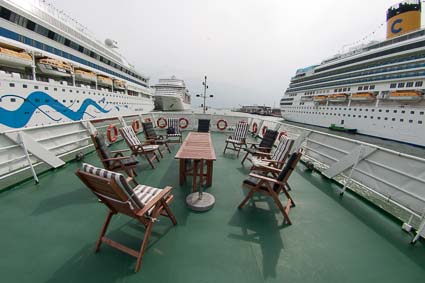 After pushing our suitcases under the bed, we went up to the sun deck, where we attracted curious (and possibly envious) looks from passengers on the megaships that surrounded La Bella Vita.