La Bella Vita Barge Cruise Photos
From: La Bella Vita Barge Cruise Review
Day 5: Ferrara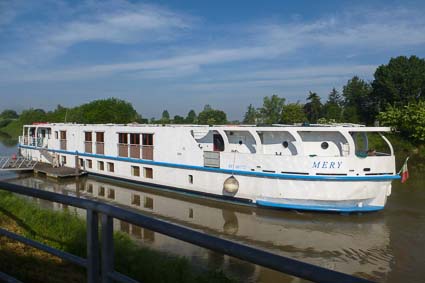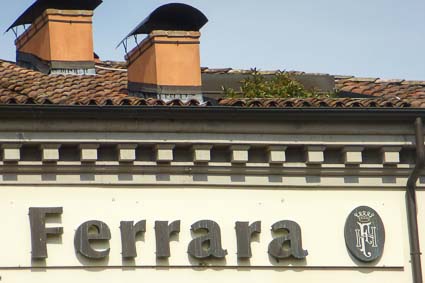 On Thursday morning (day 5 of our cruise), we left Bosaro for a short drive to the Renaissance city of Ferrara, which is a UNESCO World Heritage Site.
---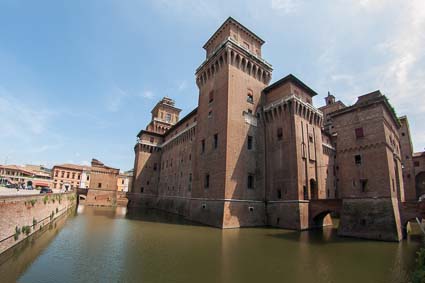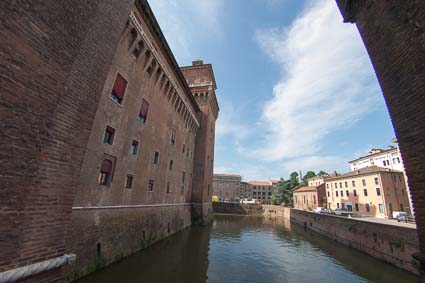 The first stop on our walking tour was a short visit to Castello Estense, which was built as a fortress to protect Ferrara's ruling family from rioters and revolutionaries.
---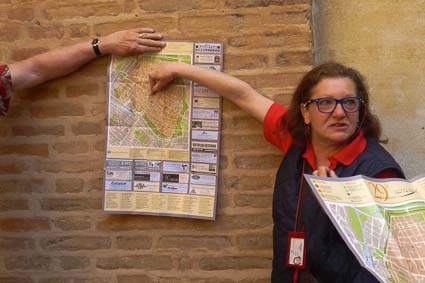 .
A local guide gave us a quick introduction to Ferrara, its Renaissance rulers, and the castle.
---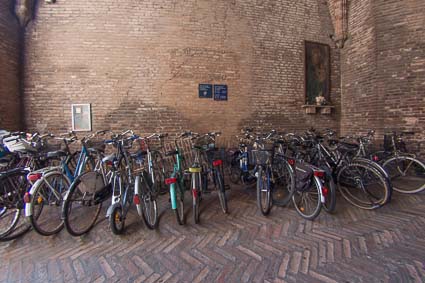 Ferrara claims to be Italy's most bicycle-friendly city, so we weren't surprised to see large numbers of bikes parked in the castle entrance.
---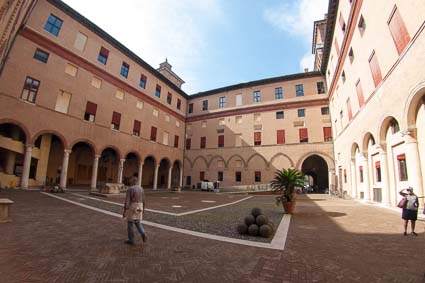 Inside, the courtyard was quiet. (This isn't always true: Castello Estense is popular as a venue for rock concerts.)
---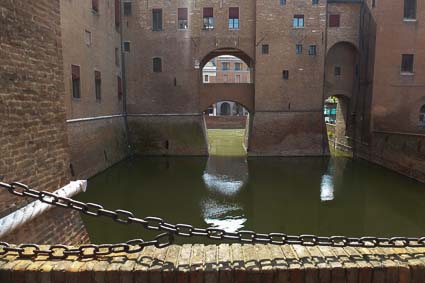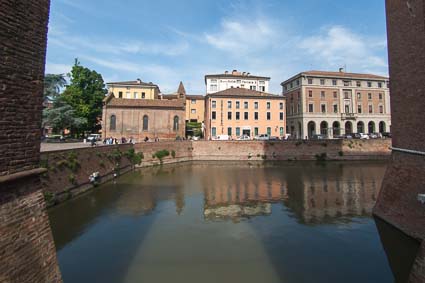 As we walked around the castle, we enjoyed views of the moats and surrounding city.
---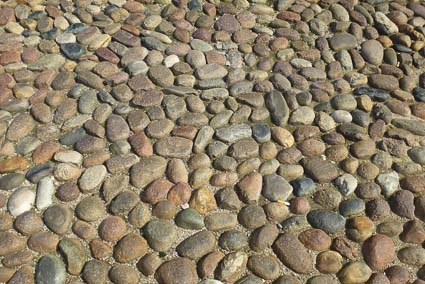 We also admired the pebble paving underfoot. (Tip for visitors to Castello Estense: Wear sensible shoes.)
---
---
---