La Bella Vita Barge Cruise Photos
From: La Bella Vita Barge Cruise Review
Day 5: Ferrara (2)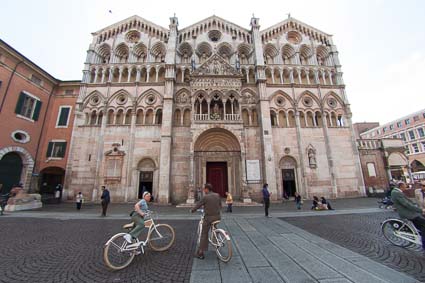 From Castello Estense, we walked to Ferrara's main square, the Piazza Duomo, where a German tourist couple were admiring Ferrara Cathedral from 1950s-style bicycles. (See Ferrara's Vintage Bicycle Fleet.)
---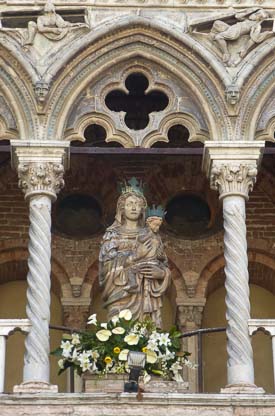 From the cathedral's façade, the Virgin Mary and baby Jesus looked down on the square (possibly to count the many bicycles on the Piazza Duomo).
---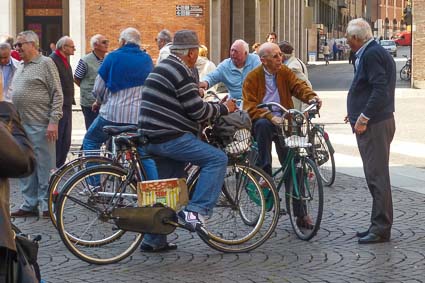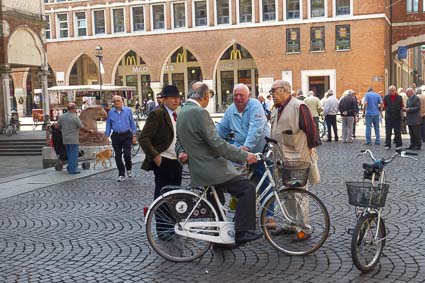 In Ferrara, vintage bicyclists are as prevalent as vintage bicycles.

---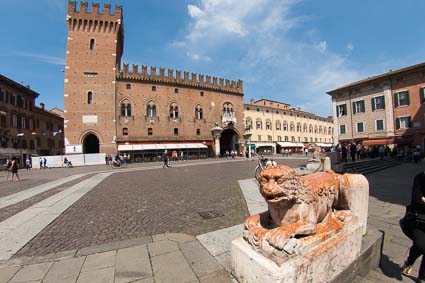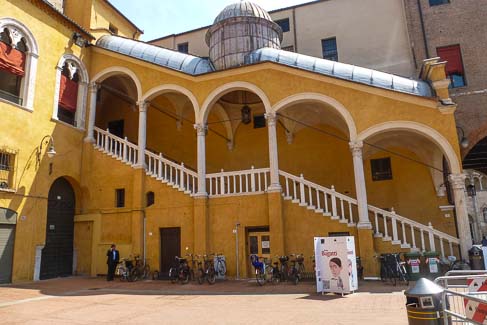 Another landmark on the cathedral square is the Palazzo Municipale (started in 1245), where the Estense family lived before moving to the larger (and more secure) Castello.
---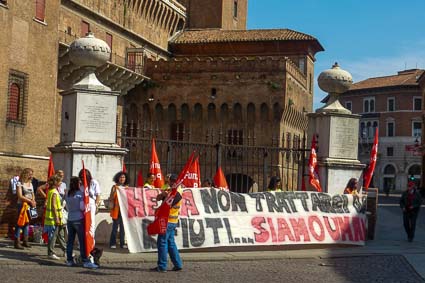 Ferrara's citizens no longer tear public officials from limb to limb (as they did in 1385), but peaceful demonstrations aren't unknown. This protest was about government layoffs--and as you might expect in Ferrara, some of the demonstrators were on bicycles.

---
---
---