Ostend (Oostende)
Tourist Information and Travel Guide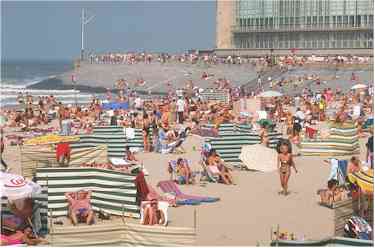 ABOVE: Ostend's beach and Kursaal (Casino).
Among English-speaking travelers, Ostend or Oostende is best known as a ferry port. Ships have shuttled between England and Ostend for more than 150 years, and Transeuropa Ferries provides several crossings daily between Ramsgate and Ostend. The Ramsgate-Ostend ferry route also gives quick access to Bruges and Ghent, two of Belgium's most attractive cities for tourists.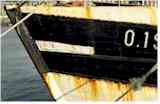 But there's more to Ostend than the ferry terminal. This thousand-year-old city of 70,000 residents is a popular beach resort with Belgians, who flock to Ostend for sun, surfing, sailing, and the Kursaal (Casino). The fishing harbor and old town draw many visitors, as do the North Sea Aquarium and other museums.
On the next three pages, you'll find dozens of links to tourist sites, hotel directories, museum pages, ferry information, and other Web resources for visitors to Ostend.
Next page: Tourist information, transportation
---
---