Ostend (Oostende)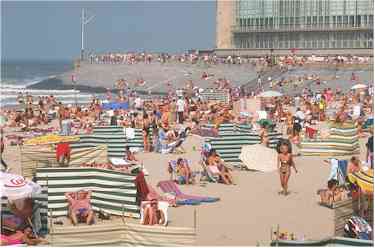 ABOVE: Ostend's beach and Kursaal (Casino).
Among English-speaking travelers, Ostend or Oostende is best known as a ferry port--or at least it was until the Ramsgate-Ostend ferry route disappeared in 2013. The ferries are now gone, but Ostend remains a popular resort and sightseeing destination--especially with Belgians, who flock to this 1,000-year-old city of 70,000 residents for sun, surfing, sailing, and the Kursaal (Casino).
The fishing harbor and old town also draw many visitors, as do museums and maritime experiences.
In the sections below, you'll find dozens of links to tourist sites, hotel directories, museum pages, ferry information, and other Web resources for visitors to Ostend.
---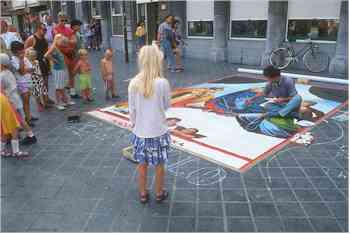 ABOVE: A pavement artist attracts a crowd in Ostend.
Tourist information:
Visit Oostende
Toerisme Oostende VZW, the official tourist office for Ostend, has a good assortment of pages about activities, dining, hotels, local transportation, and other topics.
VisitFlanders.com
The Tourist Office for Flanders has general information on Belgium's northern, Dutch-speaking region.
---
Transportation:
Port of Oostende
The port's Web site is useful mainly for maritime operators and shipping fans.
Belgian Railways
The SNCB (or NMBS, if you prefer Dutch) has an English-language journey planner on its Web site.
The Coastal Tram europeforvisitors.com
"The Line," a local transit agency, operates an LRT system that connects Ostend with other towns and railroad stations along the Flemish coast.
---
Weather:
Oostende, Belgium Weather Conditions and Forecast
Metric and English measurements are available at this page from Weather.com, which uses data from Oostende Airport.
---
Where to stay: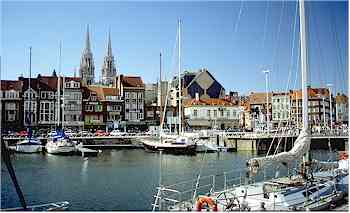 ABOVE: Old harbor, Ostend.
Hotels and B&Bs
Booking.com: Ostend
Europe's No. 1 secure reservations service has illustrated listings of hotels and other places to stay in the Ostend area. (Booking.com has a price-matching guarantee, and you can cancel reservations unless otherwise indicated--e.g., if you've booked at a special prepaid rate.)
Youth hostel
Jeugdherberg "De Ploate"
Ostend's De Ploate Youth Hostel has a capacity of 124 in rooms with three to seven beds. All rooms have private facilities, and rates include breakfast, sheets, and taxes. The hostel is in the city center, offers free bike parking, and is open 24 hours a day.
---
Dining and nightlife: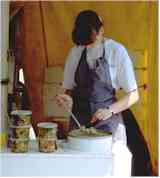 ABOVE: Oysters, a specialty of Ostend, are prepared at a local seafood stand.
Food and Drinks
Visit Oostende has English-language listings for local restaurants and bars, along with dining tips.
---
Museums:
Historical Museum De Plate
The local history and folklore museum traces its roots to 1899. Today, the museum occupies a building where Napoleon once stayed. Hours of operation are limited, so check the Web site before visiting.
Mu.ZEE
The "art museum by the sea for Belgian art" features works from 1830 to the present. Ostend's most famous artist, James Ensor, is just one of the Belgian and foreign painters whose works are in this museum's extensive collection.
Oostende Maritiem
This maritime umbrella organization has information on historic ships that you can visit, guided maritime walks, and boating experiences in Ostend.
There are many other museums and things to see in Ostend, such as the Atlantic Wall (an open-air war museum) and the city's historic Fort Napoleon (which is accessible by a free ferry, a public tram, or car).
---
Boating:
Channel Sailing
Book a boat with or without a skipper, or learn the ropes (a.k.a. sheets) of yachtsmanship in a sailing course.