Weekend in Dublin
Page 2
Continued from page 1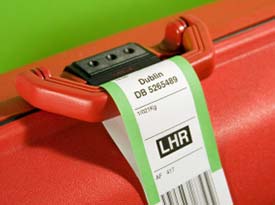 ABOVE: On a delay-free day, Dublin is 80 minutes or less from any of London's airports.
Getting to and from Dublin
Dublin Airport is home to a number of cheap airlines, most notably Ryanair and Aer Lingus. By booking well in advance, travelers can find round-trip fares from other European airports as cheap as €20 including taxes. Even with additional charges for checked baggage or checking in for flights in person, the cost is far less than with traditional carriers.
Once at the airport, you will need to get into the city. Here are a few ways:
By bus
A dedicated AirLink bus route will take you from the airport to the city center for €6 (€10 return). Tickets can be purchased from a vending machine at the departure area, or from the Information Desk in the airport lobby.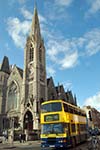 Local bus routes are by far the cheapest option, but can take up to an hour to reach the city center from the airport. Because these routes can be a bit confusing, it is best to ask for assistance at the Information Desk.
For more information on buses, see the Dublin Bus Web site and its Airport Services page.
By taxi
Taxi is the simplest way to get from point A to point B, but it will cost you more than €20, depending on destination and traffic conditions. For details, stop at the airport's Information Desk.
Renting a car
The Dublin Airport Web site lists rental firms, or you can visit our car-rental partner, Auto Europe (which has a "lowest rate guarantee").
Next page: Dublin tourist-information links
---
---