Europe > Portugal > Hotel Rural Casa dos Viscondes da Varzea > Page 4
Hotel Rural Casa dos Viscondes da Várzea
Page 4
Continued from page 3
More photos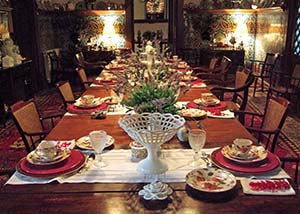 Lunch and dinner are served in the manor house's formal dining room. When I wrote this article in early 2007, a multicourse meal with drinks--including wine--cost 35 euros per person (a bargain for a hotel of this caliber, even in affordable Portugal).
---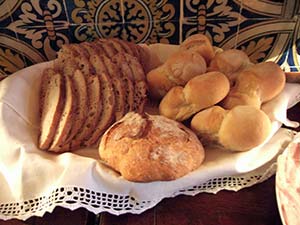 A sumptuous buffet breakfast (included in the room rate) is served in the dining room. The breads are outstanding; during my visit, other goodies included cakes, tarts, puddings, fresh fruit, cheeses, and more.
---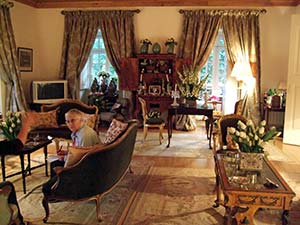 Maria Cyrne owned a shop in Lisbon for many years before she and her husband opened the Hotel Rural dos Viscondes da Várzea. She furnished this parlor and other rooms of the hotel with antiques and other items from the shop, and most of the furnishings are for sale.
---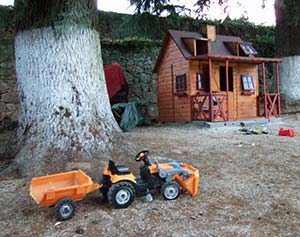 The owners' twin sons have a playhouse with outdoor toys, and young guests are welcome to join in the fun.
Back to: Introduction
---
---
---