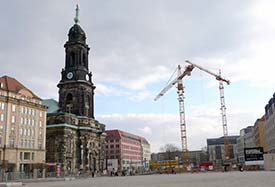 The Kreuzkirche faces the Altmarkt, where construction was taking place during my visit in March, 2009.
---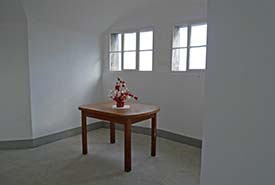 The ascent to the viewing platform is fairly easy: You start by climbing a wide staircase that leads to the church's balconies, and on the way up you'll encounter landings where you can stop and rest (such as this small room, which was decorated with a table and flowers).
---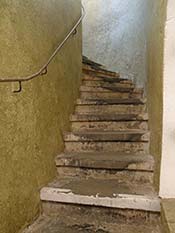 The last flight of steps is a bit trickier, but it's easier to navigate than the fan-shaped staircases in many church and cathedral towers.
---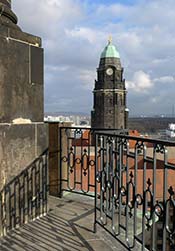 At the top of the stairs, you'll step onto a narrow gallery that runs around the tower. A wrought-iron railing is the only safety measure, so if you're traveling with toddlers, attach them to you with handcuffs or a leash.
---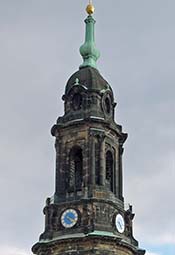 This photo shows the viewing platform in context. It's above the clock faces and below the bell chamber.
---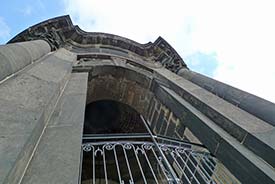 From the viewing platform, you can look up at the bell chamber (which you can visit via an interior staircase).
---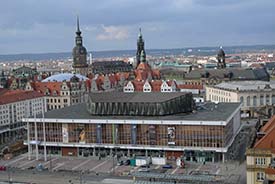 This view from the Kreuzkirche shows the Kulturpalast, a modern concert hall, theatre, and congress center that opened in 1969. Its largest auditorium, the Festsaal, is home to the Dresden Philharmonic and the Saxony State Orchestra of Dresden.
---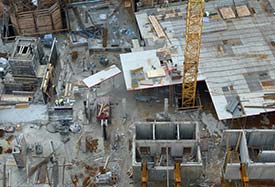 During my visit in March, 2009, I got a crane's-eye view of a construction site next to the Altmarkt.