Münster Photos
From: Münster, Germany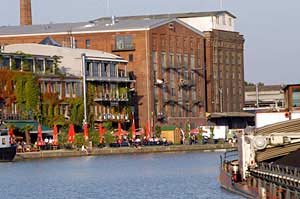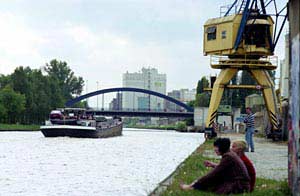 The Hafen, or harbor, is within biking distance of Münster's Altstadt. You can even get there on foot, though the scenery along the way isn't exciting.

The Hafen is a departure point for boat cruises on the Dortmund-Ems Canal, and it's also home to the Kreativkai, a converted warehouse development that houses publishing companies, advertising agencies, artists' studios, and other businesses. A cineplex is also nearby.
Despite the harbor's newfound popularity with the trendy set, it hasn't lost sight of its roots: The Hafen remains a commercial port for the transportation of goods between Münster and the industrial Rhineland.
---
---
---
Photos: Presseamt Stadt Münster / Joachim Busch