Rotterdam Tourist Information
From: Rotterdam Travel Guide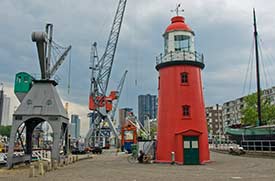 ABOVE: Maritime cranes and an old lighthouse in the Leuvehaven, next to the Harbor Museum.
Rotterdam tourist offices

Rotterdam Marketing operates a tourist information office in Rotterdam Centraal Station. It offers the usual tourist-office amenities: maps, brochures, answers to questions, and the Rotterdam Welcome Card, which offers discounts at various local attractions.
An even more useful resource is the Rotterdam.info City Promotion Center on Coolsingel in downtown Rotterdam. The office, which is open daily from 9:30 a.m. to 6 p.m., offers maps, brochures, gifts and souvenirs, concert tickets, free Wi-Fi Internet access, OV-chip stored-value cards for public transportation, the Rotterdam Welcome Card, and other services.
Also check Visit Holland's Rotterdam pages before your trip. (Visit Holland, a.k.a. Holland.com, is the official Netherlands Board of Tourism & Congresses Web site.)
Maps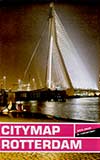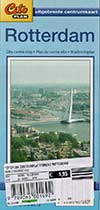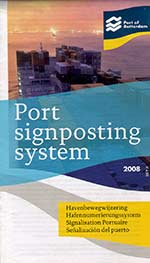 We strongly recommend these three maps:
Citymap Rotterdam is free from Rotterdam Marketing (see above). The pocket-size map shows landmarks, transit lines, and suggested walking tours. The back side of the map has general tourist information for Rotterdam.

Citoplan Rotterdam's inexpensive map of the city center covers more territory than Cityplan Rotterdam does, and it's more useful for finding specific streets and landmarks. Look for it at the Selexyz Donner bookstore on Lijnbaan in the city center, which also sells:

The Port of Rotterdam's Port Signposting System, which shows the city, river, and towns from east of the Kinderdijk windmills all the way to the North Sea. (The map makes a great souvenir and costs only a few euros.)
Guidebooks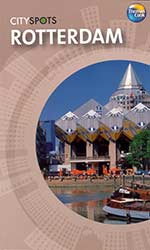 Local bookstores sell a pocket-size, 144-page CitySpots: Rotterdam guidebook from Thomas Cook that's worth its cover price (about 10 euros when we bought our copy).
The tourist office's free Rotterdam in Your Pocket guide is also useful, and Use-it's Simply the Best (see "Student/youth travel" below) is worth seeking out.
Accessible travel
Accessible Rotterdam has a searchable database with accessibility data for more than 500 buildings in and around the city. It also has English-language information on public transportation, taxis that accommodate wheelchairs, wheelchair rentals, etc.
Student/youth travel

Use-it is a service and information center for young budget travelers in Rotterdam. It offers inexpensive dorm beds, free lockers, DIY tours, bike rentals, book swaps, and travel literature--including an excellent Simply the Best budget guide that's worth picking up even if you're neither young nor frugal. (In addition to general tourist advice, the guidebook has a summary of Dutch drug laws and a photo essay on "How to roll a joint.")
Look for Simply the Best in Use-it's office at Vijverhofstraat 47, at hostels, and at Rotterdam's Central Library. The 80-page guidebook is free. (You can also download a copy here.)
Back to: Rotterdam Index
---
---
---