---
Discover Burano Walking Tour
Silvia Zanella, a licensed guide who was born and raised on Burano, offers inexpensive walking tours of the colorful fishing and lacemaking island in the Venetian Lagoon.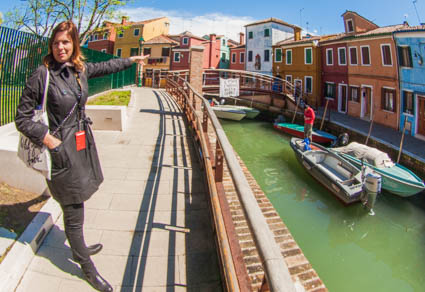 ABOVE: Tour guide Silvia Zanella indicates a row of colorfully-painted houses on the island of Burano.
By Durant Imboden
Burano is an island in the northern reaches of the Venetian Lagoon, about 40 minutes from Venice by public water bus. (See our Venice Islands Tour article.)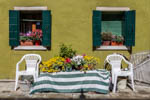 The island is best-known for its colorfully-painted houses, its Lace Museum, and the local fishing industry. (Fishing isn't as important to Burano as it once was, but you'll still see boats with clamming gear tied up at local piers, and there are plenty of restaurants where you can enjoy traditional seafood dishes.)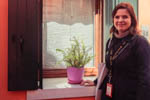 We've visited Burano any number of times over the years, but in April of 2016, we had a chance to enjoy an insider's view of the island with Silvia Zanella, a Burano native and licensed guide who now offers Discover Burano walking tours in English and Italian.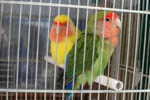 Her inexpensive walking tours are a delightful alternative to the crowded commercial tours that bring groups to the island. Instead of being herded around in a big group, you'll stroll around Burano with a personable young woman who'll point out landmarks, talk about the island's culture, and answer questions on anything from Burano's lacemaking industry to "Where do the local children go to school?"
During our own tour, we were introduced to the island's history and culture, but we also learned how the local people live and work. (We had encounters with quite a few Burano natives during our tour: Silvia Zanella has spent most of her life on the island, and she exchanged greetings with local acquaintances in Italian or the Buranello dialect as we walked around.)
Taking the tour: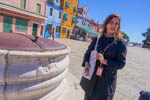 Discover Burano's basic tour is the "Secret Corners of Burano Island" walk, which is available in one-hour and 1.5-hour versions every day except Monday. (This is the tour that we experienced.)
Other public tours are available, with topics ranging from "Artisans of Burano" to "Burano from the Sky" (stair-climbing required) and "Burano & San Francesco Island."
You can also book a private tour for one to 10 persons, with narration in English, Italian, Spanish, or French. For details, see the Discover Burano Web site.
Getting to Burano: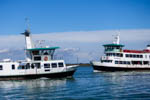 ACTV, Venice's transit authority, operates two waterbus lines between Venice's historic center and Burano:
Linea 12 runs from Fondamente Nove to Burano, taking just over 40 minutes for the journey. (In summer, you can catch the boat at San Zaccaria, near the Piazza San Marco, but the trip will be longer at about 75 minutes.)

From spring through fall, Linea 14 runs from San Zaccaria in Venice (Pier A) to Burano by way of the Lido and Punta Sabbioni. (In the winter months, this route doesn't serve Burano.)
Tours depart from the waterfront park at the Burano ACTV station. (Look for a guide holding a "DiscoverBurano Tour" sign.
Tip: Buy an ACTV Travel Card, and you can travel as much as you want on the ACTV vaporetto network for a period of one to seven days (depending on which version you choose). For example, you could use a one-day Travel Card to visit Burano, take a side trip to Torcello, stop at the glassmaking island of Murano on your way back to Venice, and enjoy a scenic nighttime ride up the Grand Canal on the No. 1 vaporetto.
For more information: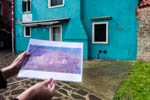 Read about Discover Burano's tour highlights, check current departure times and prices, book a tour, or make inquiries in English or Italian at DiscoverBurano.com.
For our captioned pictures from a DiscoverBurano tour, go to page 2 of this article.
Last updated: June, 2017
Next page: More tour photos
---
---