Emerald Waterways cruise review:
Nuremberg-Trier
Page 9
Continued from page 8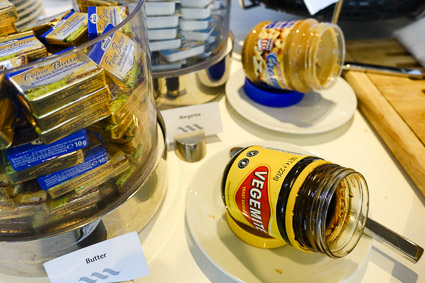 ABOVE: You needn't be a fan of Vegemite or peanut butter to enjoy an Emerald Waterways cruise--but if you are, Emerald is ready to serve you.
---
Is Emerald Waterways right for you?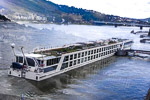 European river cruising serves two audiences:
Experienced cruisers who have seen plenty of ocean ports and want to visit Europe's inland cities.

Traditional travelers who have considered buying a tour but dislike buses, constant packing and repacking, and checking into a different hotel each night.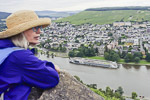 In many ways, a river cruise is a hybrid of cruising and touring: You spend part of your time cruising on rivers--as opposed to busing on motorways--with the rest of your time devoted to guided city tours (primarily walking tours) and free time in cities and towns.
Assuming that river cruising appeals to you, will Emerald Waterways be a good match for your needs? We think it probably will, if:
You're attracted by modern, unfussy ships with contemporary styling and spacious cabins.

You want comfort, but you don't want to pay for pampering, alternative dining venues, and other extras. (If you want butler service, free laundry, a choice of restaurants, and fully all-inclusive pricing, Emerald's sister line, Scenic Cruises, may be your cup of Earl Grey.)

You're energetic and active enough to enjoy walking tours and other activities on shore.

You like the idea of cruising with a line that attracts an eclectic mixture of guests from Australia, New Zealand, the United States, Canada, Great Britain, and other English-speaking countries. (Emerald also may attract a slightly younger crowd than some of its competitors do, to judge from the age mixture on our cruise.)
Pricing and value: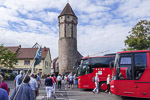 Emerald Waterway's prices are in line with other mainstream river-cruise lines, and they include just about everything except for drinks outside meal hours and a handful of special (and optional) tours.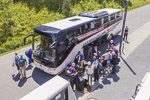 It's worth noting that Emerald will provide airport transfers even if you make your own flight arrangements. (Some cruise lines include transfers only for guests who book pre- or post-cruise land tours.)
Also, as we mentioned on our Officers and Crew page, all tips are included--even for shore excursions.
Emerald Waterways tells us that about 25 percent of its bookings are by previous guests, so the line seems to be pleasing its customers.
Next page: Web links
---
---
---