La Bella Vita Barge Cruise Photos
From: La Bella Vita Barge Cruise Review
Day 2: Venice (departure for Alberoni)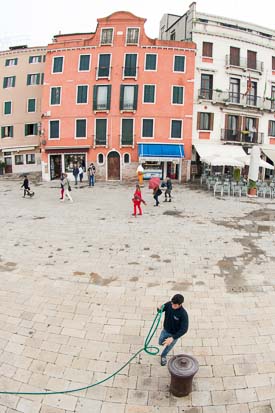 Shortly after 4 p.m., Mattia Toninato--La Bella Vita's deckhand--removed the barge's lines from bollards along the Riva di San Biagio.
---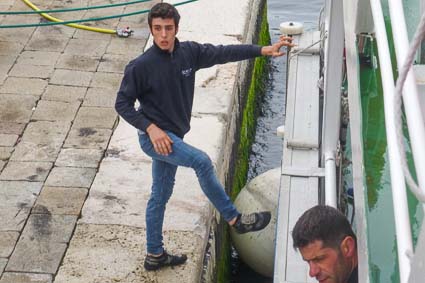 Mattia stepped on board as engineer Roger Pagnin (foreground) kept an eye on the riva.
---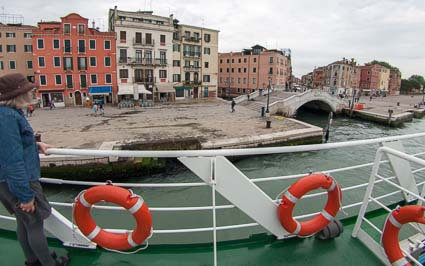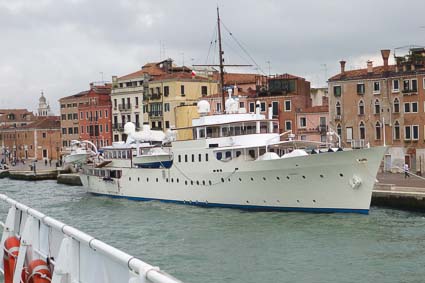 Soon, were leaving the waterfront and our berthmate, the vintage motor yacht Marpala, behind.

---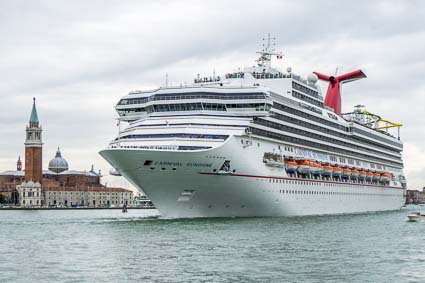 We, in turn, were left in the dust (or, more literally, in the water) by Carnival Sunshine, which passed La Bella Vita on its way to the Adriatic.
---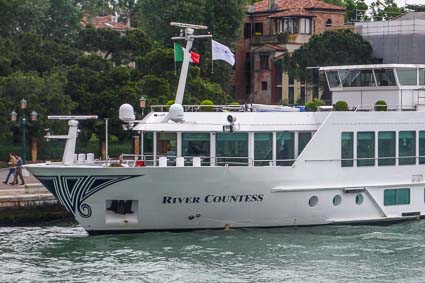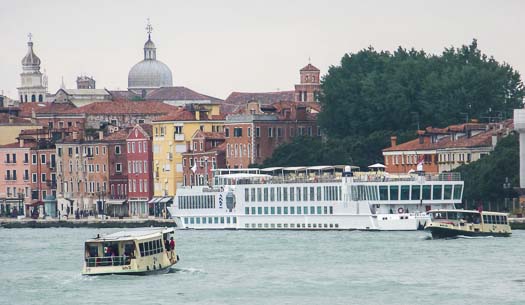 A few minutes later, we cruised past Uniworld's River Countess as we slowly motored east along the Venice waterfront.

---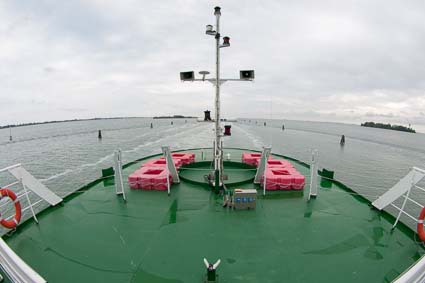 La Bella Vita's daily program called for two hours of cruising between Venice's historic center and the village of Alberoni, at the southern end of the Lido di Venezia.
---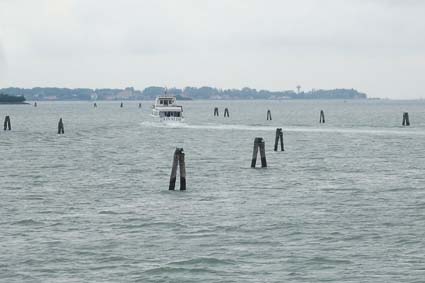 The navigation channels were marked by bricole, which are traditional clusters of wooden pilings.
---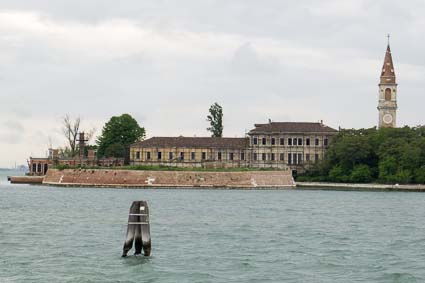 As we cruised along, we passed a number of islands. Some were inhabited, while others looked abandoned.
---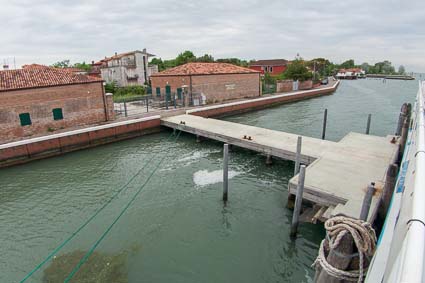 We reached our berth in Alberoni around 6 p.m.
---
---
---