La Bella Vita Barge Cruise Photos
From: La Bella Vita Barge Cruise Review
Day 2: Alberoni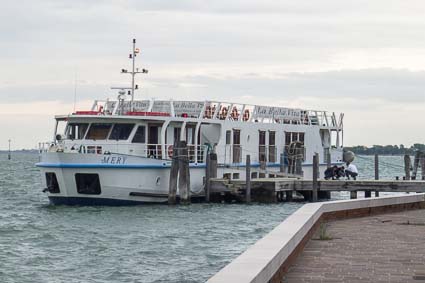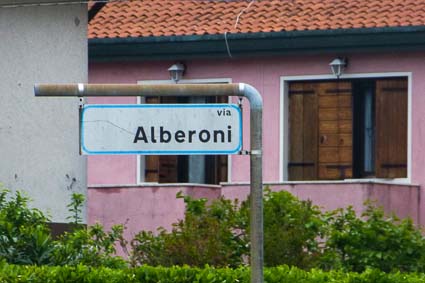 La Bella Vita's berth was just outside the village of Alberoni, which is a holiday resort on the narrow isthmus between the Venetian Lagoon and the Adriatic Sea.
---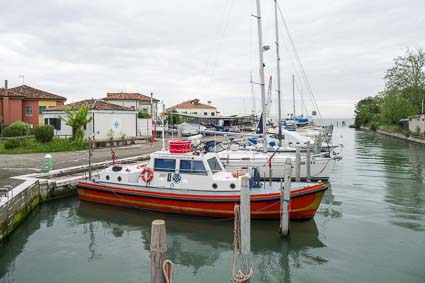 A marina was just a few yards from our pier.
---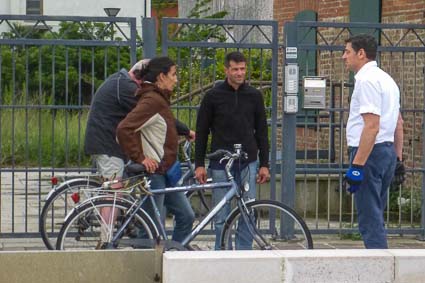 Within minutes of La Bella Vita's arrival, the crew had unloaded mountain bikes for a scenic ride.
---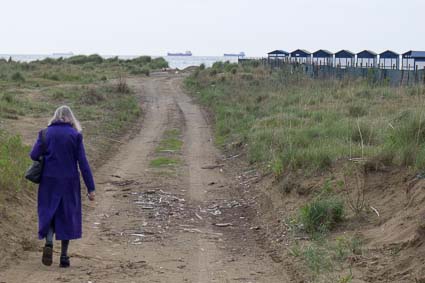 We skipped the guided bike tour and walked to the beach and nature reserve on the Alberoni's seaside shore, which was easy to reach over level roads. As we approached the deserted beach, we could see containerships in the Adriatic.
---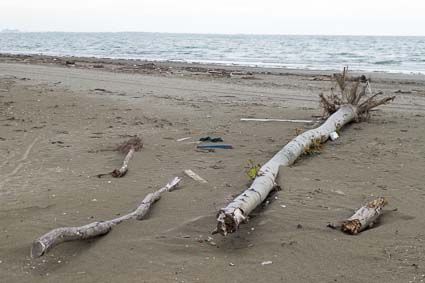 We also saw plenty of driftwood--some of it massive. (The trees above could easily have floated all the way from Croatia or Slovenia.)
---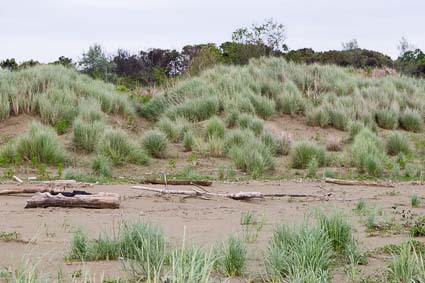 Behind the beach, sand dunes brought back memories of a family vacation on the North Sea coast of Denmark many years earlier.
---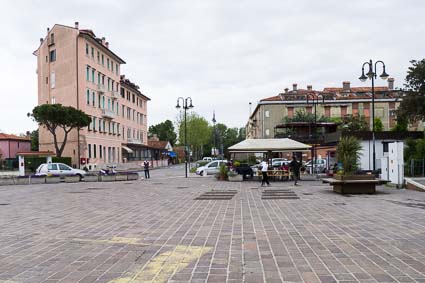 It was too damp a day for exploring sand dunes, so we headed for Alberoni's small downtown business district.

---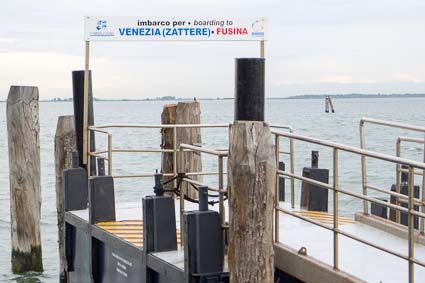 On the waterfront, we discovered a vaporetto stop for water buses that connect Alberoni with Venice and the mainland port of Fusina.
---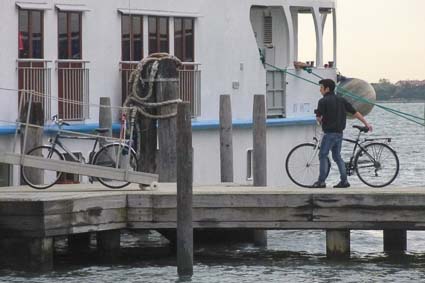 By the time we returned to La Bella Vita, the bicyclists had returned, Mattia was loading bikes onto the barge, and it was almost time for dinner.
---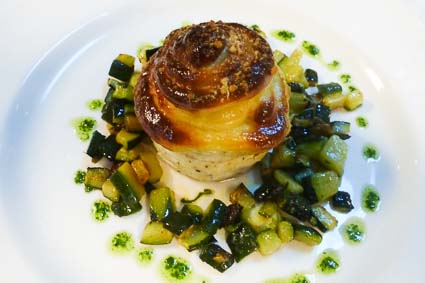 The main course at dinner that night was branzino or sea bass (served as a kind of muffin with potatoes underneath and surrounded by chopped zucchini.)
---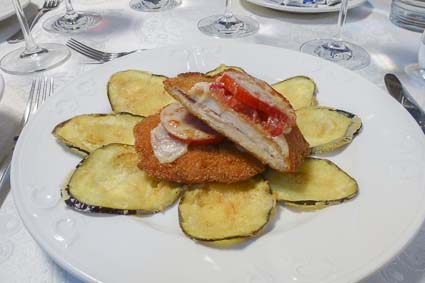 For passengers who couldn't or wouldn't eat fish, Andrea and Mario (the chef and sous-chef) had prepared a tasty chicken cordon bleu.
---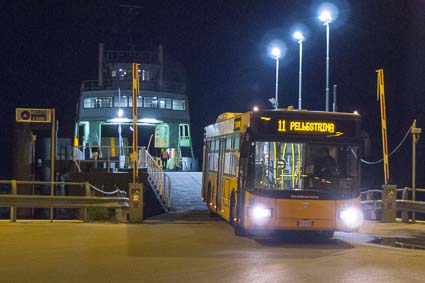 After dinner, the two of us went ashore and walked along the seafront promenade toward the southern tip of Alberoni, where a public bus from Pellestrina was driving off a ferry or traghetto.
---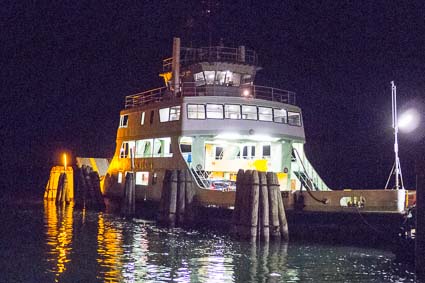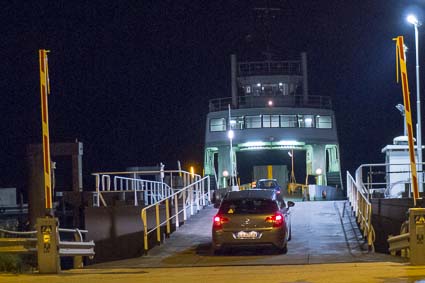 The isthmus that runs from Venice's Lido to the Italian mainland is pierced by two shipping channels, making ferries a necessity for road travelers. (It's possible to go all the way from the Lido di Venezia to Chioggia, at the southern end of the Venetian lagoon, by bus and ferry.)
---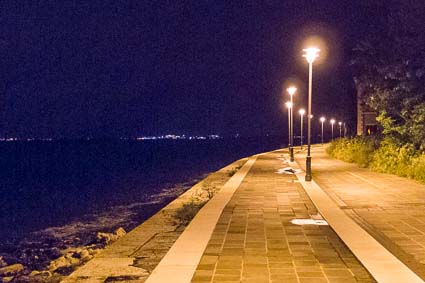 As we walked back to La Bella Vita, we could see the lights of Venice in the distance, across the Venetian Lagoon.
---
---
---