La Bella Vita Barge Cruise Photos
From: La Bella Vita Barge Cruise Review
Day 6: Mantua (Lakes)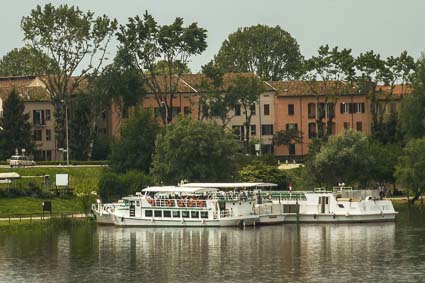 Our next destination was the lakefront, where we'd seen excursion boats during the drive into Mantua.
---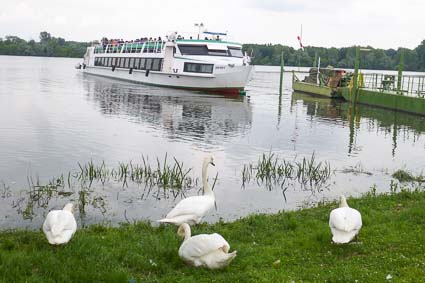 As we approached the Lago di Mezzo on foot, we saw the newest Navi Andes boat, Andes 2000, arriving at the pier.
---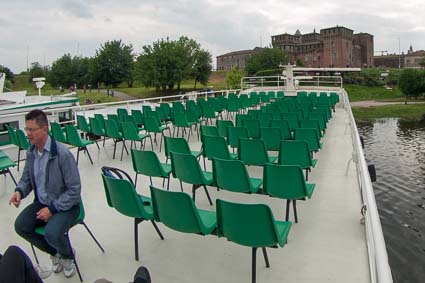 We boarded the boat and followed our local tour guide (shown here) to the top deck, where other tourists--mostly Italians, including school groups--soon joined us.
---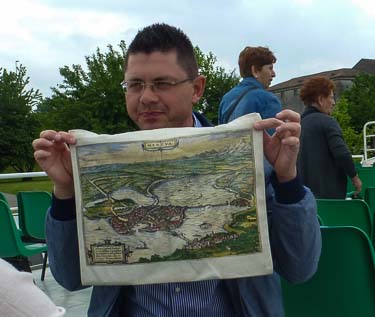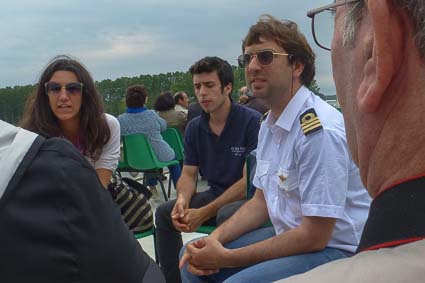 Our guide showed us a map of the lakes as they looked in Renaissance times, and an officer of Andes 2000 visited with us for a while.

---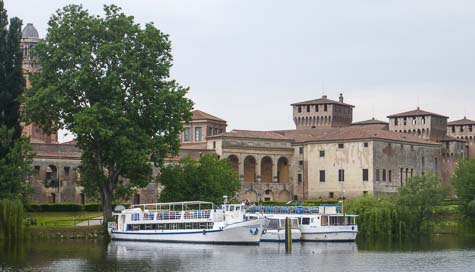 Our voyage--which lasted about an hour--took us into the Lago Inferiore, where we enjoyed a view of the Palazzo Ducale and two boats of a rival excursion company.
---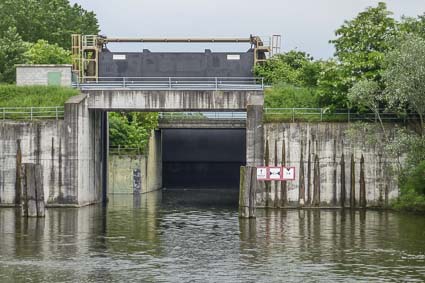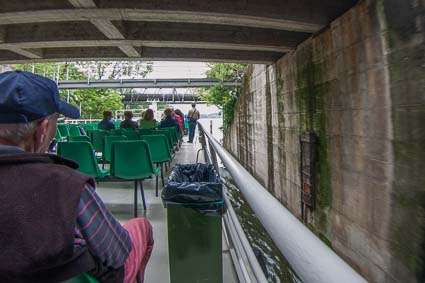 A channel led to another lake, La Vallazza, which fed into the Mincio and Po rivers.
---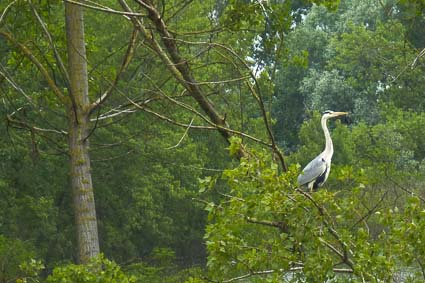 La Vallazza had the look of a nature preserve. The lake had water lilies, rushes, trees, and wildlife such as this heron.

---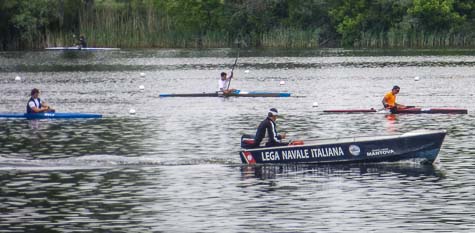 When we returned to the Lago Inferiore, we passed a kayak race.
---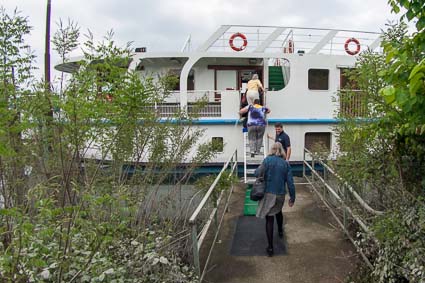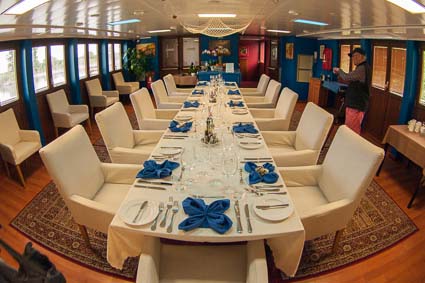 A while later, we were back at our own boat, La Bella Vita, where the dining-room table had been set for the Captain's Farewell Dinner.
---
---
---