River Baroness Cruise Photos
From: Uniworld River Baroness cruise review
Day 5: Honfleur and Caudebec-en-Caux (5)
Next, we walked to the green part of Caudebec-en-Caux, which had several schools: among them, the école Maternelle les Tourerelles, a preschool for children from ages three to five.
---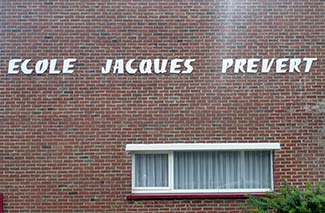 The name of the town's primary school, école Jacques Prevert, caught our attention (probably because we're just old enough to remember the Slim Pickens character in Stanley Kubrick's movie, Dr. Strangelove).
---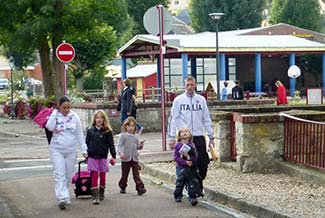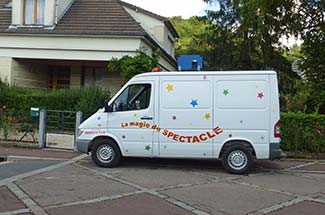 School was letting out as we walked by, and touts from the Cirque Thierry Zavatta were announcing the visit of the circus over a loudspeaker from a van across the street.

---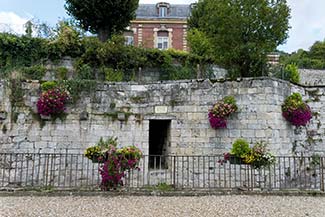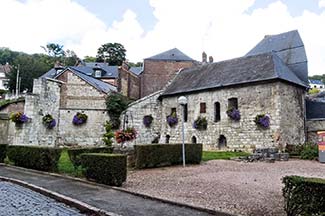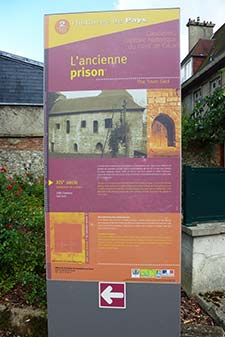 It's often said that Caudebec-en-Caux was destroyed (except for its church) in World War II, but such reports are inaccurate. The town still has a number of fortifications along the "Circuit Médiéval," one of half a dozen tourist routes in the town and its vicinity.
Each building or remnant of the old city walls has a detailed sign about its history in French and English. (These buildings, which include the Harfleur Towers and the Old Prison, are near the schools and the town center.)
---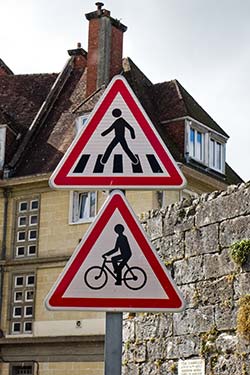 Caudebec-en-Caux is a great town for pedestrians and bicyclists: Car traffic is minimal, except on the town's outskirts, and busy areas have dedicated paths for biking or walking.
---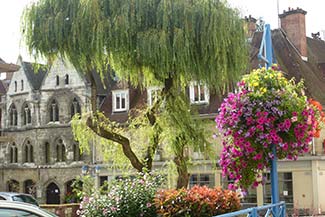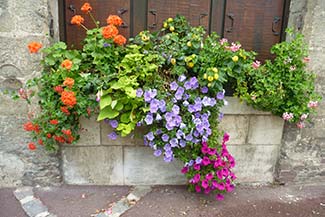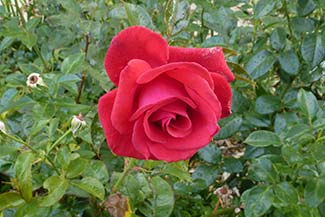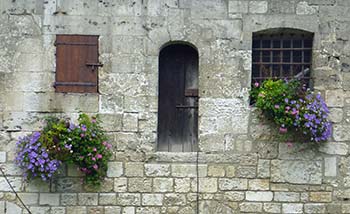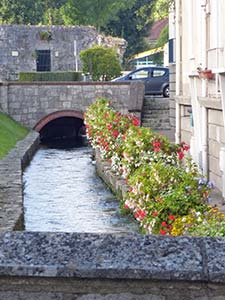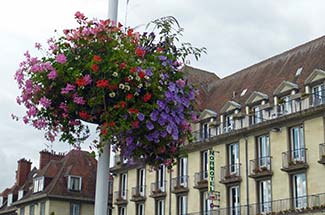 One of the most endearing features of Caudebec-en-Caux, at least for us, was the preponderance of flowers. Everywhere we looked, we could see flowers on buildings, along the street, next to streams, or on lamp posts. We'd never visited a town where the municipal gardeners clearly worked as hard as the jardiniers in Caudebec-en-Caux.
---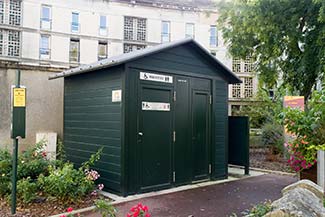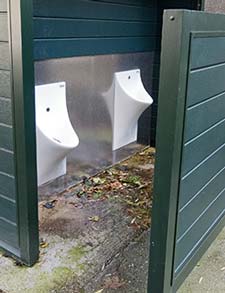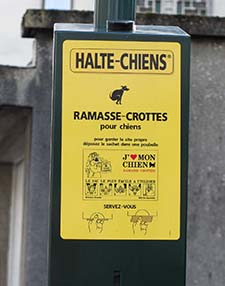 The town also deserves credit for its free--and clean--public toilets: We counted four lavatories in the city center, including this public convenience that offered outdoor urinals (for Frenchmen who enjoy whizzing in the open air after imbibing too much of the local cidre) and a dispenser of merde de chien bags.
---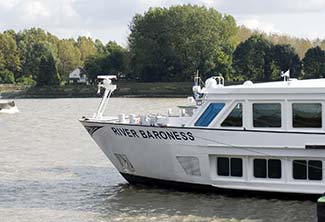 It was getting late in the afternoon, and we were due back on River Baroness at 5:30 p.m., so we reluctantly tore ourselves away from the pleasant town of Caudebec-en-Caux and headed back to the ship.
---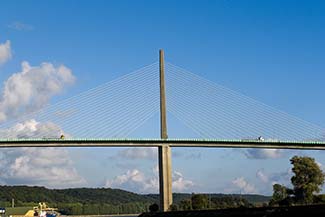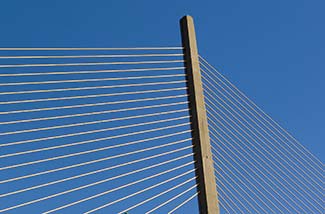 The ship departed Caudebec-en-Caux at 6 p.m., passing under the Pont de Brotonne suspension bridge on its way upriver to Vernon. (During the evening, we would cruise through Rouen and go through the series of locks that we'd traversed in the previous days.)

---
---
---
---