River Baroness Cruise Photos
From: Uniworld River Baroness cruise review
Day 4: Rouen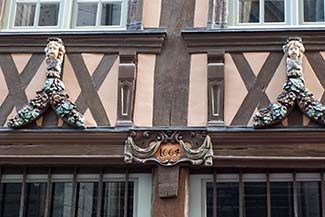 Day 4 began with a morning walking tour in Rouen's historic center, which was said to have about 2,000 half-timbered houses, some dating back to the 15th Century.
---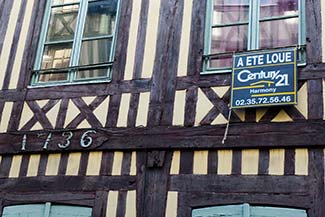 A majority of the houses had been restored, and some were available for sale or rent. (What could be a nicer souvenir than a deed to an 18th Century vacation home in Rouen?)
---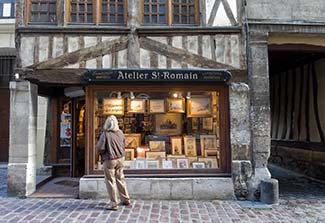 Some of the half-timbered buildings had businesses at street level, such as this art gallery on the rue Saint Romain.
---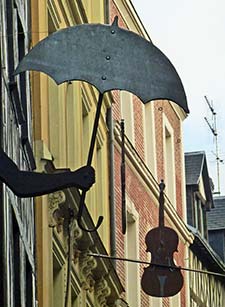 We were taken with the signs on two shops: one featuring an umbrella, the other a violin. (Fortunately for the faint of heart, there were no shops on the street selling adult novelties.)
---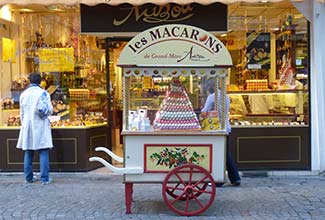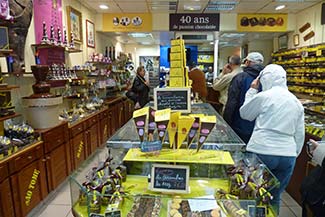 Not far away, Auzou--a long-established purveyor of macarons and fine chocolates--treated River Baroness passengers to candied almonds.
---
---
---
---