River Baroness Cruise Photos
From: Uniworld River Baroness cruise review
Day 7: Paris (2)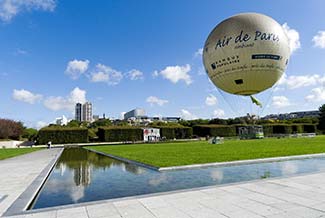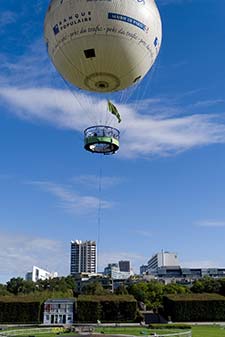 The day was sunny and not too breezy, so the Ballon Air de Paris tethered sightseeing balloon was operating. (The balloon ascends to 150 meters, or nearly 500 feet, which is roughly equal to the second level of the Eiffel Tower.)
---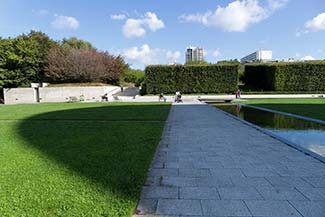 Neighborhood residents jogged, played, or simply relaxed in the large park, undeterred by the looming shadow of the sightseeing balloon.
---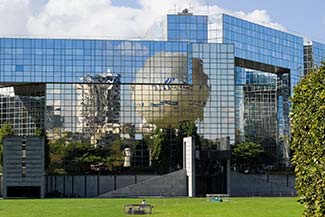 The west side of the park was lined with modern glass buildings.
---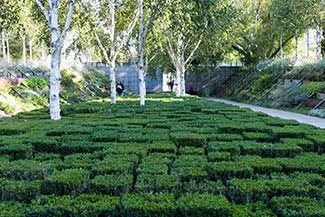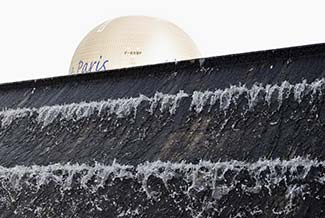 Paths led into areas with landscaping elements such as topiary shrubs and a waterfall.

---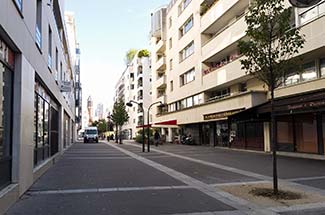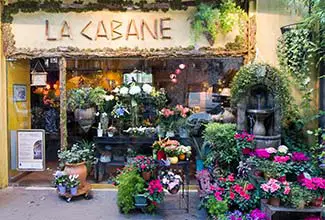 The neighborhood beyond the park was nearly free of cars on a Saturday morning, and it was filled with surprises that ranged from a pedestrian zone to an attractive florist's shop.
---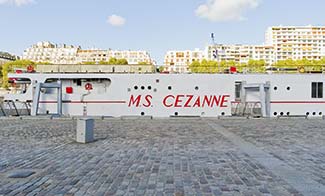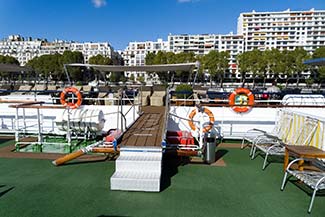 By midday, Durant was ready to board Cezanne, climb up to the sun deck, and cross the gangway to River Baroness for a long nap.
---
---
---
---