SCOTTEVEST Expedition Jacket
Archived Product Review (2012)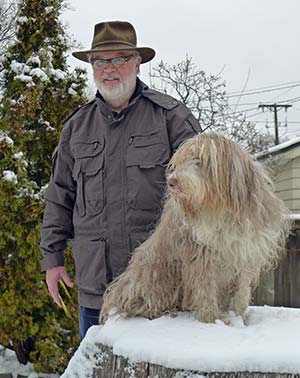 by Durant Imboden
For the last seven years, I've had a constant companion during my fall, winter, and spring travels: A SCOTTEVEST Three.0 jacket that I bought after borrowing and testing an SeV Classic Vest on a trip to Paris.

In a 2005 review of the SeV Classic Vest, I wrote: "Unlike traditional vests, the SeV has a smooth outer shell (not unlike a windbreaker or golf jacket) with dozens of synthetic mesh pockets on the inside." I described the SeV as a "nightmare for pickpockets," and I added that "Thanks to the generous collection of pockets, I didn't need to haul a shoulder bag around."
A few months ago, Scott Jordan of SCOTTEVEST asked if I'd like to try a current model of his company's clothing. I chose the SeV Expedition Jacket for two reasons:
It has more pockets than any other SeV jacket (or possibly any other jacket, period), including a number of pockets on the outside that are useful for carrying items like guidebooks, maps, gloves, and snacks.

It's long enough to cover a blazer or suit jacket (which is a great convenience if I'm going to the opera, a fancy restaurant, or another dress-up event on a chilly and rainy night).
What makes the SeV different from other jackets: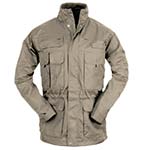 Like other SCOTTEVEST jackets, the SeV Expedition Jacket is engineered to hold just about everything that you might want to carry whether you're sightseeing or the road.
Its 37 exterior and interior pockets can accommodate a smartphone, an e-book reader or tablet, an iPod, guidebooks and other reading material, maps, water bottles, a flashlight, sunglasses, pens, a digital camera, spare memory cards and batteries, coins, a GPS device, and more. The jacket even has a dedicated pocket for eyeglasses (with attached cleaning cloth) and a keychain on a spiral cord.
You'll also find several loops, tabs, and patches on the outside of the jacket. (The removable hook-and-loop arm patch may come in handy if you flaunt your gun-club membership at home but don't want to alarm security security screeners at airports.)
If the plethora of pockets sounds overwhelming, you may want to study SeV's large Pocket Map in PDF format. Better yet, just buy the jacket and devise your own storage strategy. But be careful: When your jacket has 37 pockets--some with zippers that are hidden along the edges of other pockets--it can be easy to forget where you put your memory card or Metro tickets.
Other features:
The time-tested SCOTTEVEST "Weight Management System" and "NoBulge" design make the SeV Expedition Jacket comfortable and attractive even when it's loaded with books and gear. The jacket is engineered to distribute weight evenly--and after seven years of wearing SeV jackets and vests, I can testify that the concept works.

Like other SeV products, the Expedition Jacket has a "Personal Area Network" that lets you run wires from your smartphone or iPod to "BudBucket" pockets in the collar. I haven't used the PAN myself (I haven't figured out a way to conceal my Thorens record turntable in the jacket), but I'm sure the feature is handy if you enjoy being distracted by your favorite music as you step off the curb in Paris, London, or Rome.
One improvement I'd like to see:
As much as I like the SeV Expedition Jacket, I miss the zip-off sleeves of my old SeV Three.0 jacket. In warm weather, it's nice to have the flexibility of a jacket that can be converted into a vest. (Hear that, Scott?)
But never mind what I want: If removable sleeves are important to you, you can choose from other SCOTTEVEST products--including the  cleverly-designed "Tropiformer" jacket, which uses magnets instead of zippers to secure a pull-off shoulder yoke with integrated sleeves.
Bottom line:
Whether you opt for the SeV Expedition Jacket (as I did) or one of SCOTTEVEST's many other products, you'll almost certainly love your jacket, and you'll enjoy the freedom of not having to walk around Europe's cities with a shoulder bag or backpack that pickpockets can feed on.
For more information about the SeV Expedition Jacket, including photos and Web links, go to page 2 of this review.
Next page: More photos and links
---
---
---