Museum in der "Runde Ecke"
Page 2
Continued from page 1
More photos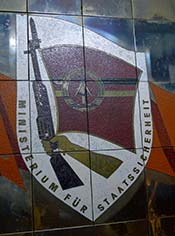 The former GDR Ministry of State Security's coat of arms would be at home in the headquarters of the National Rifle Association.
---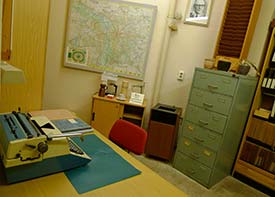 Even in the late 1980s, this Stasi office must have looked old-fashioned by Western standards.
---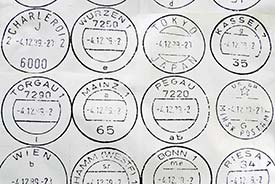 Stasi employees spent much of their time reading other people's mail. If an envelope was damaged, they'd put the letter in a new envelope with a phony postmark. (The fake postmarks weren't always convincing--note the German-language "Minsk Postamt" postmark from the USSR.)
---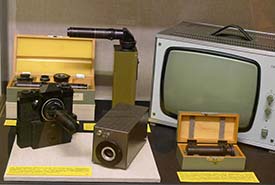 Domestic spies in the GDR used specially-designed film and video surveillance cameras to keep an eye on citizens and potential informers.
---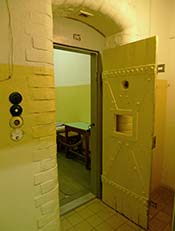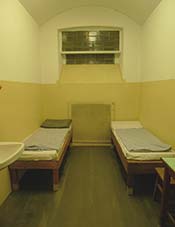 The Stasi headquarters in Leipzig had cells where suspects were housed for interrogation or until they could be transferred to other prisons.
---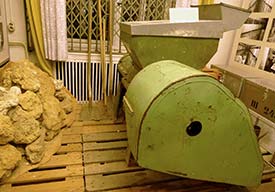 When discarding files, the Stasi used a "wet shredder" that turned shredded paper into a pulp.
---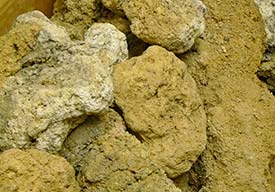 The resulting clumps of papier-mâché were unreadable (unlike ordinary shredded paper, which can be reconstructed by modern computers and software).
Back to: Museum in der "Runde Ecke"
---
---
---