Paris > Parks & Outdoor Spaces > Dog Cemetery
Métro and walking directions
Le Cimetière des chiens d'Asnières-sur-Seine
From: Paris Dog Cemetery
The following directions require a Paris Métro ride to Marie de Clichy and a 15-minute stroll on a level sidewalk along a suburban avenue.
Alternatively, you can take the Métro to the Gabriel Péri station at the end of Line 13 and use your phone's map to find the cemetery. (We don't recommend this, since you're likely to get lost.)
Step-by-step directions: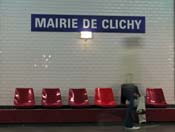 Take Métro Line 13 in the direction of Gabriel Péri Asnières-Gennevilliers. (Some trains go to St-Denis-Université; you don't want those.)
Get off at Mairie de Clichy.
---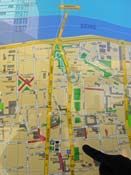 You'll exit the Métro on the Rue Martre. Turn right and head past the modern Centre Administratif office building toward the Seine.
(Click the thumbnail above to see a larger street map. The finger is pointing to the Marie de Clichy Métro station.)
---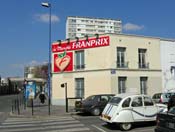 As you walk toward the cemetery, you'll pass a Franprix supermarket. This is a good place to stop and buy drinks, candy bars, etc.
---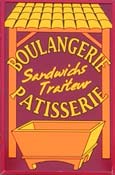 Just beyond is a bakery where you can stock up on croissants, sandwiches, and other goodies. You can picnic on benches outside the cemetery entrance.
---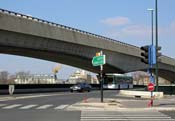 Soon, you'll approach the Pont de Clichy, a bridge across the Seine. (The concrete structure in the photo is the Métro, which surfaces between Mairie de Clichy and the river.)
---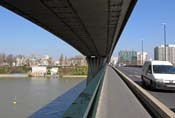 Cross to the left side of the street and walk across the Seine.
---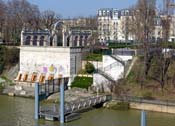 The cemetery is just beyond the bridge and to your left.
(You can see the entrance arches in this photo, right above the boat landing.)
---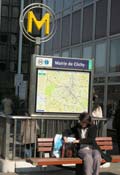 After you've visited the cemetery, go back the way you came to the Mairie de Clichy Métro station.
Back to: Paris Dog Cemetery
---
---