Paris > Cruises > River cruise ports > Port de Javel Bas directions
Directions to Port de Javel Bas, Paris
From: Paris River Cruise Ports
Page 2
Continued from page 2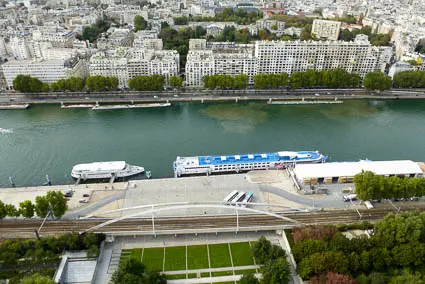 ABOVE: An aerial view of the Port de Javel Bas from the tethered Ballon de Paris in the Parc André Citroën, southwest of the Eiffel Tower. (You can see the elevated RER rail line between the park and the quay.)
The following directions are from the RER Line C station at Boulevard Victor-Pont du Garigliano in the 15th Arrondissement of Paris. The walk shouldn't take more than four or five minutes, even with luggage, over smooth pavement and a gentle downhill slope.
---

1. Take an RER Line C train to the Boulevard Victor-Pont du Garigliano station.
If you're coming on a westbound train along the Left Bank of Paris, make sure that your train is headed for Versailles - Château (a.k.a. Versaille - Rive Gauche) or Saint-Quentin-en-Yvellines. Train destinations are shown on RER station monitors.
---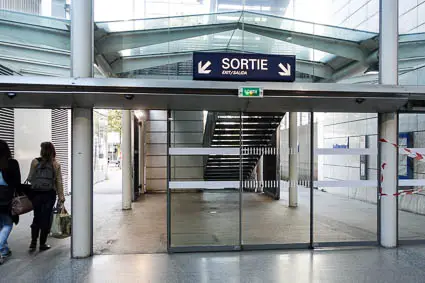 2. Leave the station by the front entrance.

---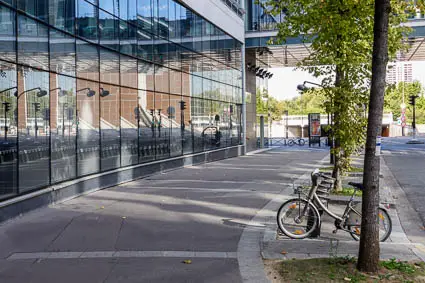 3. As you leave the station, turn left and walk along the curved front of the glass building until you reach the corner.
---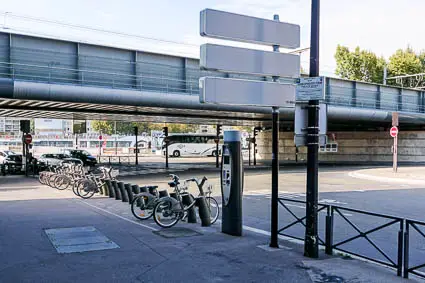 4. At the corner, turn left and walk downhill to the underpass beneath the RER tracks.
---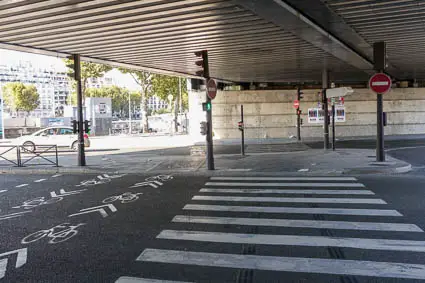 5. Cross the street beneath the underpass. You'll see the Port de Javel Bas ahead and to your left.
---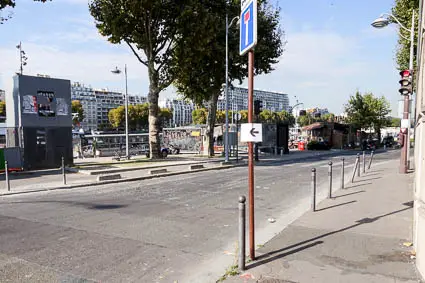 6. After you've crossed the street beneath the underpass, cross the access road to the port, where your ship (in this photo, Uniworld's River Baroness) should be waiting for you: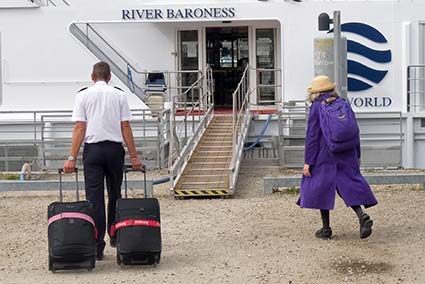 Next page: Directions to central Paris from your ship
---
---
---