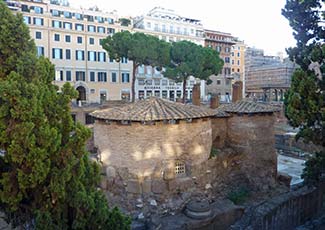 The Torre Argentina Cat Sanctuary is in the Largo di Torre Argentina (above), a "sacred area" with Roman temples and other ruins that were excavated in the late 1920s.
---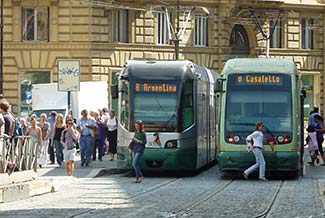 Rome's number 8 tram line ends at Torre Argentina, just west of the shelter.
---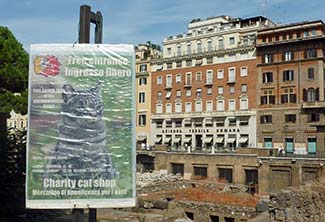 To find the Cat Sanctuary, look for this sign at the southwestern corner of the square. (The shelter is at the corner of Via Florida and Via Arenula, next to the tram line.)
---
A metal staircase leads down to the Torre Argentina Cat Sanctuary, which is on the same level as the Roman temple excavations. (Watch out for felines underfoot as you descend the steps.)
---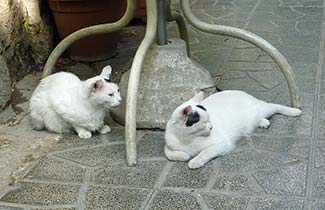 At the bottom of the steps, cats snooze and play on a small patio. (These cats are lounging under a table laden with toys, gifts, and and other cat-related items from the shelter's charity shop.)
---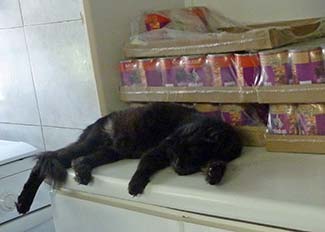 Inside the shelter, you'll see more cats. This floppy feline is catching 40 winks in the sanctuary's kitchen.

---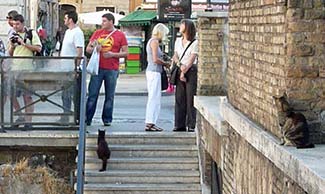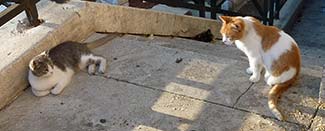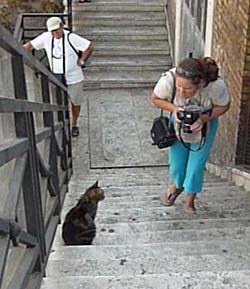 Back at ground level, another staircase gives access to a platform where you can view the Largo di Torre Argentina's temple excavations close up. (You'll also see many of the approximately 350 cats that live in the Cat Sanctuary, since healthy cats are allowed to wander freely in the ruins.)

---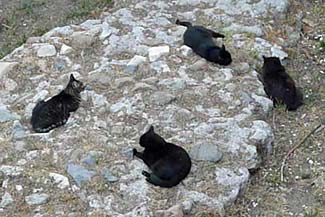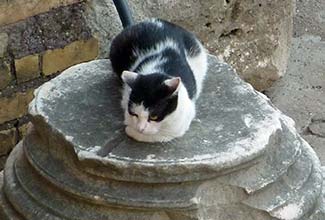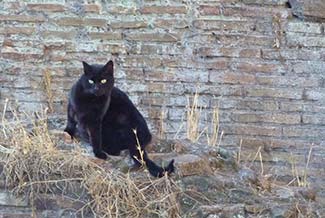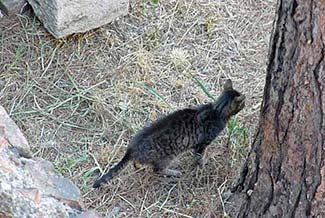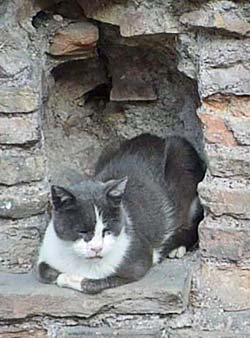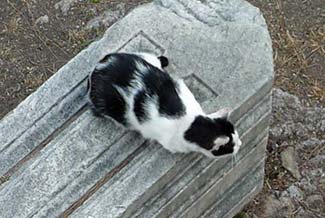 If you're allergic to cats, you've come to the wrong place.
---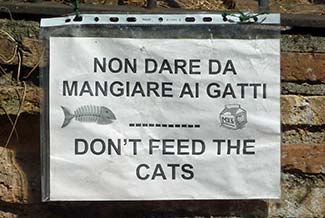 The Torre Argentina Cat Sanctuary discourages feeding of the cats. Instead, you can leave a cash donation at the shelter, which will help to pay for healthy cat food and veterinary care.
---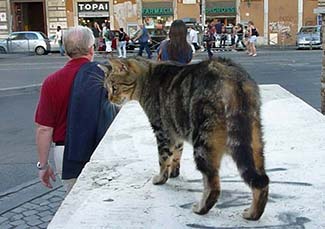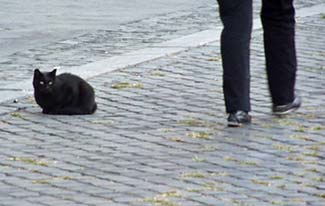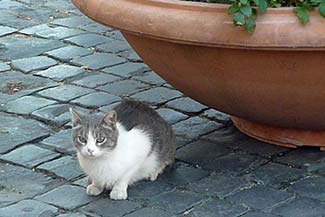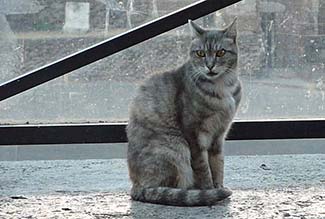 Not all of the Torre Argentina Cat Sanctuary's residents stay in the ruins: Many prefer to wander around the square's walls and sidewalks, stalking pedestrians or enjoying the view.

---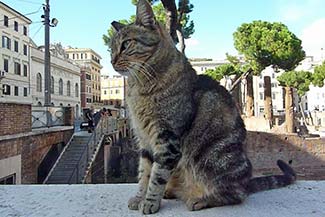 When you're in Rome, don't miss out on a chance to visit the Torre Argentina Cat Sanctuary, which is open from noon to 6 p.m. daily.
For videos of the shelter and its cats, please see page 3 of this article.