From: Venice Railroad Station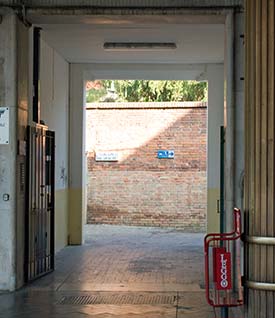 1 The side door is on the left side of Venice Santa Lucia Station's train shed as you're coming from the platforms.
When you go through the archway (above), you'll see a blue sign on the brick wall. The sign has baggage and wheelchair icons, and an arrow shows the way to the Grand Canal.
---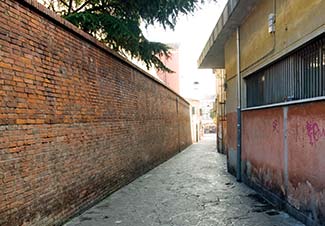 2 A gently sloping, relatively smooth stone path leads past the station building (right) toward the Grand Canal.
---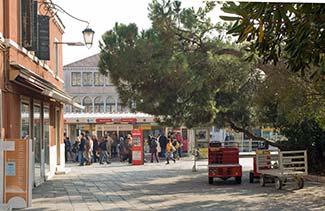 3 The bottom of the path widens out into a small square, with a bookstore to your left and the ACTV vaporetto ticket office straight ahead. (Most water buses are wheelchair-accessible; for more information, see our Vaporetto Routes and Accessible Venice articles.)