In this Google aerial map of Mestre's Parco San Giuliano, you can see the Porta Gialla or "Yellow Gate" parking lot just above the canal. The number 25 boat to Venice leaves from a dock near the red-roofed building at the corner of the park by the lagoon. (Turn left as you exit the parking lot at the cashier's booth, then walk down the road for a minute or two to the boat landing.)
Click the "View Larger Map" link for a broader view, and use the controls in the upper left corner of the map to see how to reach San Giuliano from the city of Mestre or the A57 motorway.
---
Venice satellite map
In Venice's historic center, the number 25 boat from San Giuliano arrives and departs at two points near the top of this satellite-photo map: Fondamente Nove and Ospedale (the city's main hospital, which is visible at top right).
From either location, you can easily walk south toward the Grand Canal (the curved waterway in the photo) or the Piazza San Marco (where you see the word "Venezia" near the bottom of the map).
Click "View Larger Map" for a more comprehensive view.
---
Parco San Giuliano maps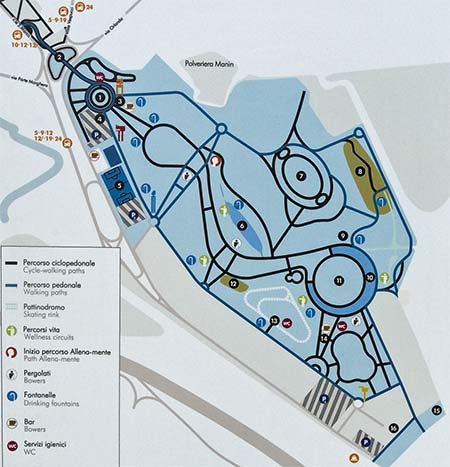 This official map of the Parco San Giuliano shows the Porta Gialla or number 3 parking lot (the larger of the two striped areas near the bottom of the map) and the boat landing (the tiny brown icon along the map's bottom edge).
Click the map for a larger (130Kb) version, or refer to this cropped and enlarged image: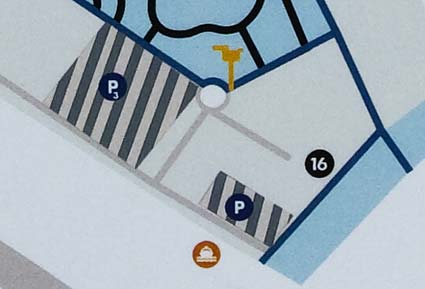 Back to: San Giuliano Parking
---
---
---
---