Venice for Visitors has offered unbiased advice to more than 28 million travelers over the past 19½ years. PC Magazine has called our site "The premier visitors' site for Venice, Italy."
To start planning your trip, visit our main index, use our site search (powered by Google), or browse the categories below the photo. If you're using a smartphone on a slow or expensive connection, see our mobile-optimized pages.
---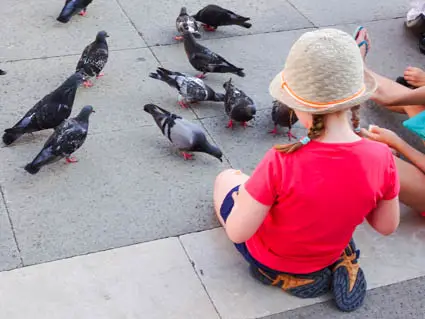 ABOVE: A young visitor contemplates pigeons in the Piazza San Marco.
---
Plan your trip to Venice, Italy in 2016:
More about Venice: