Venice for Visitors has offered unbiased advice to millions of travelers over the past 18 years. PC Magazine has called our site "The premier visitors' site for Venice, Italy."
To start planning your trip, visit our main index, use our site search (powered by Google), or browse the categories below the photo. (If you're using a smartphone, see our mobile pages.)
---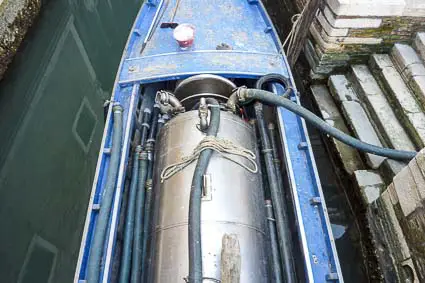 ---
Plan your trip to Venice, Italy in 2015:

Venice Travel Guide (Main Index)
Research your vacation with our 100+ in-depth travel articles. If you're new to the city, see our Orientation Map and Venice FAQ.



Hotel, B&B, and Apartment Guide
Check our advice on hotels, hostels, vacation apartments, and other lodgings in all price ranges. Read our No. 1 Venice Hotel Warning! before choosing a location.



Venice Transportation
Here's how to reach the city by air, train, car, and ship or ferry--and how to get around after you've arrived.



Top 11 Tourist Mistakes (and how to avoid them)
Our simple, practical travel tips will help you save time, money, and hassle during your stay.

Top 11 Free Sights
Many of Venice's most interesting sights and experiences cost nothing to enjoy. Here's where to find them.

Venice for Cruisers
Read our advice on port transportation, cruise hotels, roundtrip cruises from Venice, and more.

Accessible Venice
With 400+ footbridges, Venice wasn't designed for wheelchair users or slow walkers, but it's easier to get around than you might guess. Also see our listings of accessible hotels.

Our companion site:

QuickVenice


Try our QuickVenice guide if you're in a hurry, you have a slow Internet connection, or you prefer short text.