Costa Magica Cruise Photos
From: Costa Magica Cruise Review
Departure from Rome (7)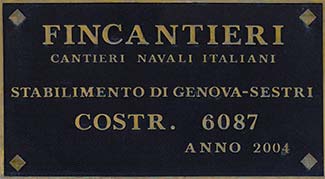 While waiting for Costa Magica's "sailaway" from Civitavecchia (which was scheduled for dinnertime), we explored the ship and made note of details such as this commemorative plaque from Fincantieri's shipyard in Genoa, where Costa Magica was built.
---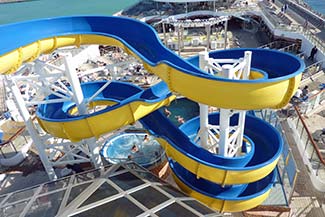 We liked this view of Costa Magica's signature water slide, which matches the cruise line's blue-and-white livery.
---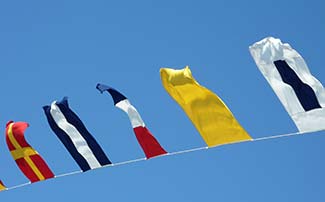 The day was sunny but also windy, causing the ship's signal flags to fly upside down.
---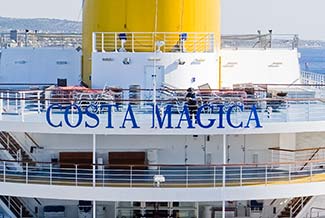 Looking aft, we could see Costa Magica's name spelled out in large letters with the funnel as a backdrop.
---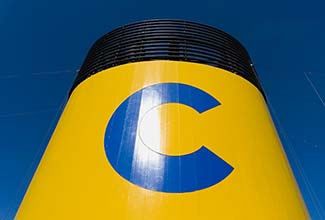 The stack itself was an impressive sight against the blue sky.
---
---
---
---