Costa Magica Cruise Photos
From: Costa Magica Cruise Review
Naples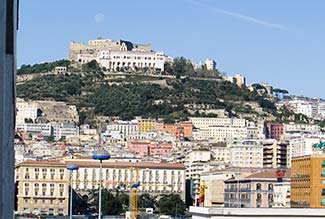 The morning after leaving Civitavecchia, Costa Magica arrived in Naples, Italy a little before 8 a.m. We took this photo of the city from the balcony of our cabin on Deck 7 (above the roofline of the cruise terminal). On the hill behind the city center, you can see the Castel Sant'Elmo and the Certosa or Carthusian Monastery of San Martino.
---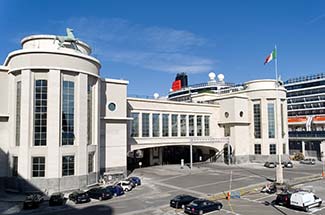 Costa Magica was moored in the Stazione Marittima, a huge cruise terminal with seven berths. In the photo above, you can see the red-and-black funnel and balconies of Cunard's Queen Victoria, which was on the opposite side of the terminal from our ship.
---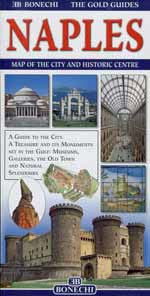 We'd picked up a free "City Map & Port Shopping Guide" in the Stazione Marittima, but since we planned to go exploring, we bought the Bonechi Gold Guide to Naples at a newsstand across the street from the terminal. The price was modest (8 euros), and the guidebook came with a large, legible, and detailed map of the city.
---
---
---
---