Costa Magica Cruise Photos
From: Costa Magica Cruise Review
Palma de Mallorca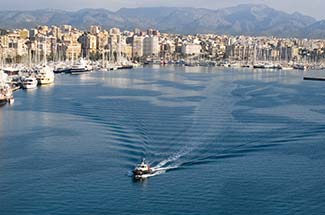 Costa Magica arrived at Palma de Mallorca early on a Tuesday morning, a day and a half after leaving Naples. A harbor pilot arrived by boat to guide the ship into port.
---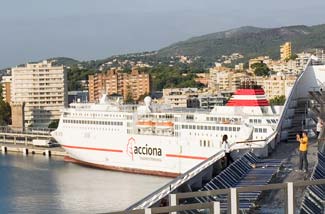 We moored next to the Estacions Maritimes, or Maritime Station, and an Acciona Trasmediterranea ferry.
---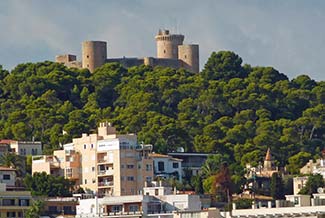 From the deck, we could see Bellver Castle, one of Palma's most famous landmarks.
---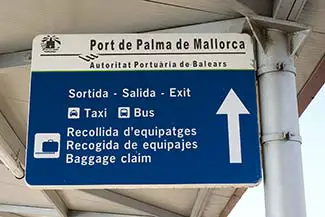 We left the ship after breakfast and followed the signs in the cruise terminal to the parking lot.
---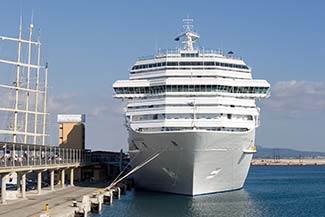 As we left the terminal, we took this photo of Costa Magica at the pier. (At left, you can see the masts of Star Clipper, which was in port during our visit.)
---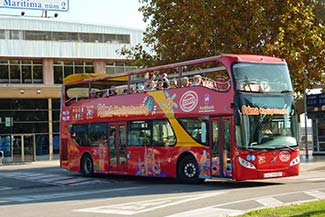 We could have caught a "hop on, hop off" sightseeing bus from the cruise terminal to the city center, but we decided to walk instead. (From past experience, we knew the scenic walk would take about 40 minutes.)
---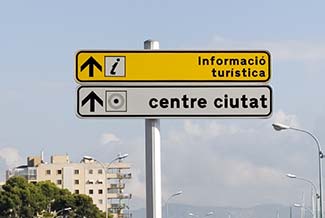 Leaving the cruise terminal, we took a bridge across the highway and followed the waterfront promenade into the city center. (The signs in the photo didn't require translation, even though they were in Catalan.)
---
---
---
---