Costa Magica Cruise Photos
From: Costa Magica Cruise Review
Savona (2)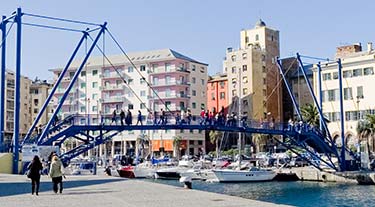 After breakfast, we followed our fellow passengers to the pedestrian drawbridge between the cruise port and downtown Savona.
---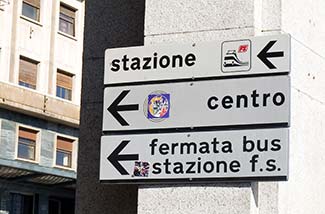 A sign indicated the direction to the railroad station, city center, and bus station.
---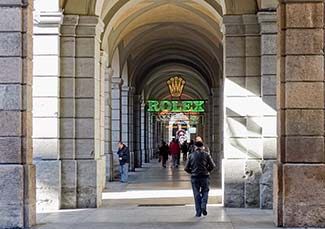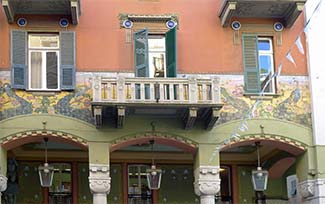 Savona's elegant main shopping street, the Via Paleocapa, ran from the Torre Leon Pancaldo on the waterfront to a public market half a dozen blocks away. Sidewalks were protected by arcades on both sides of the road.
---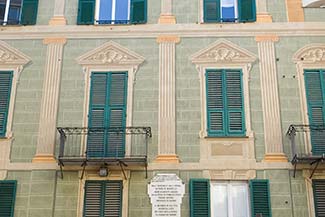 As we walked around Savona's centro storico, we saw quite a few well-maintained older buildings with trompe l'oleil façades.
---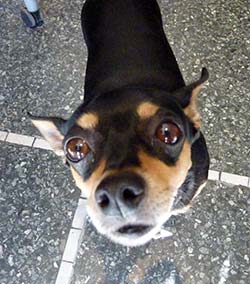 Cheryl made eye contact with a cane savonese, which may have been hoping for a handout.
---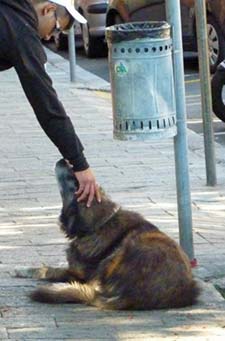 Another downtown dog enjoyed a pat from a passing pedestrian.
---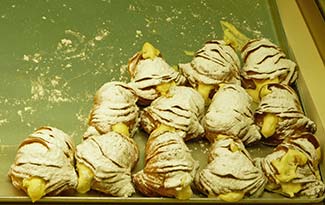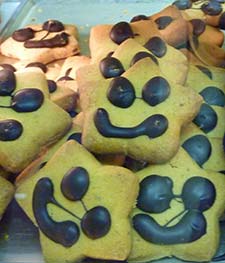 Savona had a good assortment of pastry shops, with products that ranged from mouthwatering sfogliatelle to smiley-face cutout cookies.
---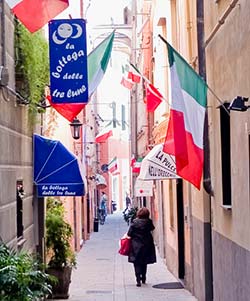 In the pedestrian zone, flags and colorful signs added a cheery ambiance to the narrow streets.
---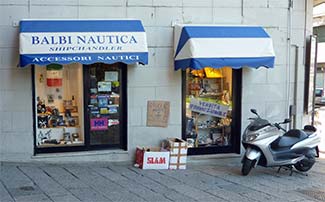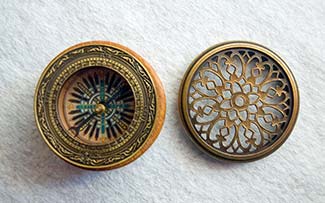 At a shipchandler, Balbi Nautica, we found an early Christmas present for Cheryl: a brass nautical compass in a wooden case made by Hemisferium, a Spanish company that specializes in replicas of antique scientific instruments.
---
---
---
---