River Baroness Cruise Photos
From: Uniworld River Baroness cruise review
Day 4: Rouen (4)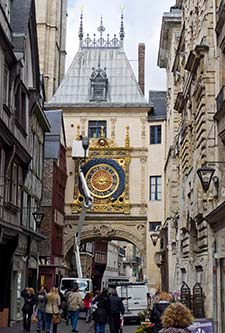 After our visit to Rouen Cathedral, the River Baroness walking tour took us along the rue du Gros-Horloge to the Gros Horloge, an astronomical clock from the 18th Century.
---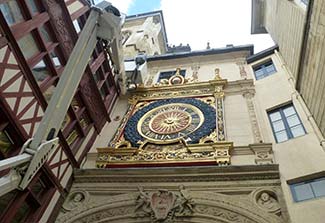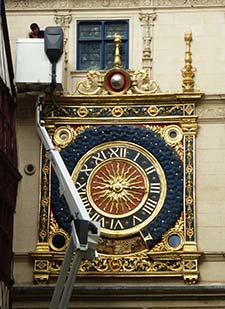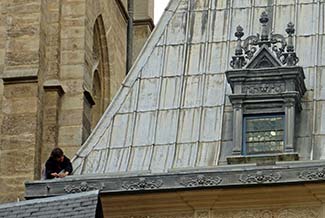 While we watched, a maintenance worker ascended past the Gros Horloge's face in a cherry picker and climbed onto the roof above the clock.
---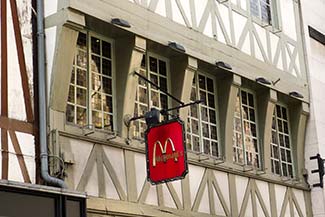 Next, our walking tour took us past "the world's oldest McDonald's" (the claim is based on the age of the building, which predates the Big Mac by a few centuries).
---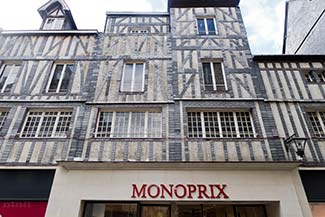 We also passed downtown Rouen's Monoprix, which occupies an historic building. (Monoprix is a leading French discount-store and supermarket chain.)
---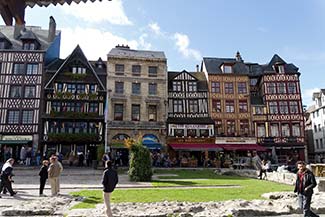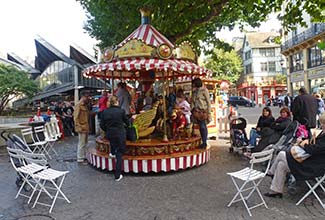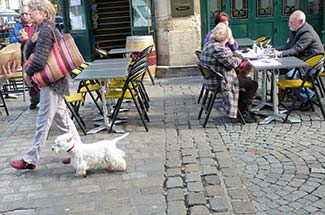 Our guide led us to the busy (and car-free) Place du Vieux Marché, a.k.a. the Old Market Square, which featured shops, cafés, bakeries, a tiny carousel, people, and dogs.

---
---
---
---