River Baroness Cruise Photos
From: Uniworld River Baroness cruise review
Day 4: Rouen (5)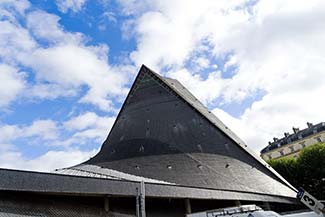 The final stop on our walking tour was l'église Jeanne d'Arc, or the Joan of Arc Church, which faces the Place du Vieux Marché.
---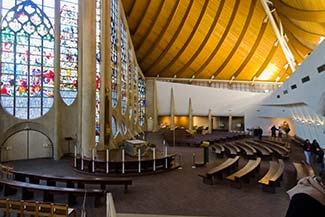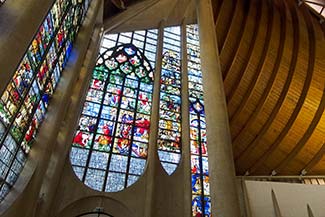 The church was designed by the architect Louis Arretche, and it was completed in 1979. The modern interior incorporates a stained-glass window from the Church of Saint-Saveur, which was destroyed more than two centuries earlier.
The ruined foundations of the old Saint-Saveur Church were still visible in the square: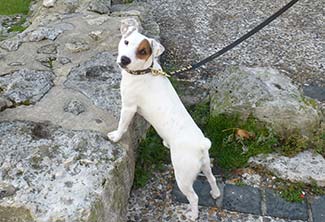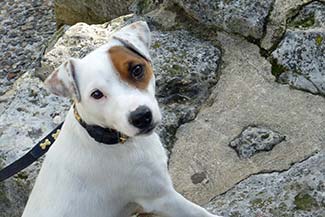 ---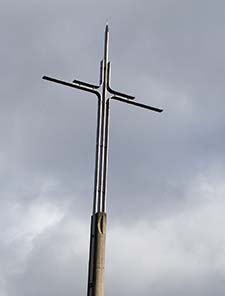 Outside the église Jeanne d'Arc, a cross stood near the spot where Joan of Arc was burned at the stake in 1431.

---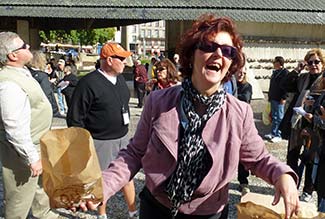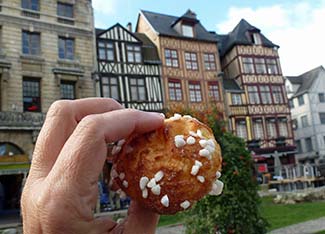 Our tour ended on a more cheerful note, with Ramona Kurcsics--the cruise manager on River Baroness--passing out chouettes pastries from a nearby bakery.
---
Leaving the Old Market Square (and this sign for the Joan of Arc Museum) behind, we headed back to the ship on our own.

---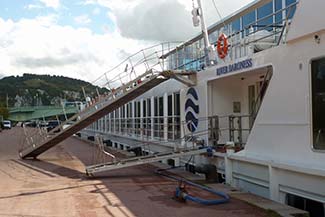 When we reached River Baroness, the tide was in, and the main deck was above the level of the quay. (At high tide, we were able to use the smaller of the two gangways in this photo; the gangway from the Sun Deck was used only at low tide, when the main deck was below the pier.)

---
---
---
---