River Baroness Cruise Photos
From: Uniworld River Baroness cruise review
Day 6: Giverny (4)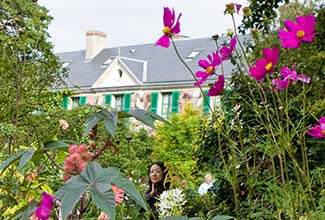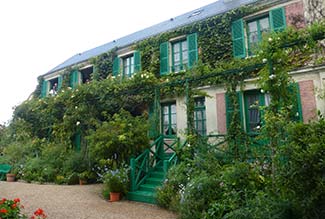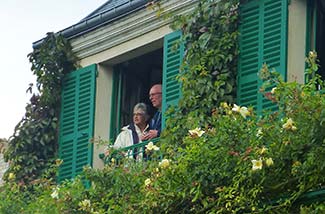 Claude Monet's house overlooks the Clos Normand garden. The large house is covered in coarse pink stucco that is nearly hidden by vines and other foliage.
Monet lived in the house from 1883 until his death in 1926.
---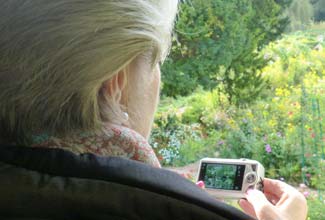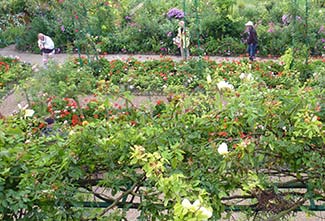 Visitors aren't allowed to take photos inside the maison, except for the view from windows in Monet's bedroom.
However, we did enjoy an extensive self-guided tour of the house, which included the main parlor, the artist's workshop, the dining room and kitchen, and the family's rooms upstairs.
---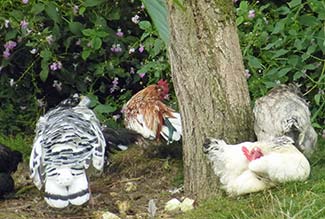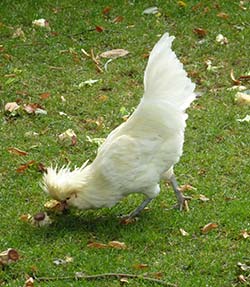 After touring the house, we used some of our free time to admire the chickens that lived in two fenced-off areas next to the maison and its gardens.

---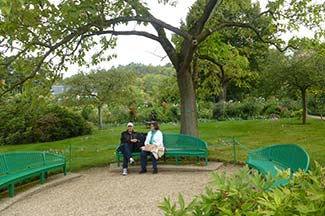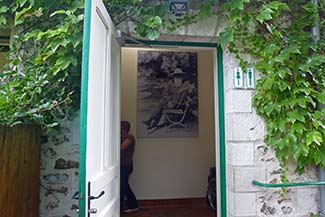 Benches and toilets were provided for visitors who needed rest or relief.
---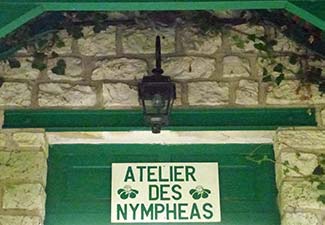 The exit was through the Atelier des Nymphéas, or Studio of the Water Lilies, where Monet once worked. The large studio is now a gift shop and bookstore.
---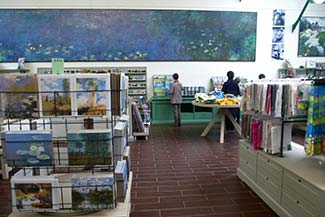 The store has an estimated 2,500 items, with something for every budget--from postcards and refrigerator magnets to objects such as a diorama of Monet's parlor (which can be yours for € 800).

---
---
---
---