Europe > Portugal > Quinta Nova de Nossa Senhora do Carmo > 4
Quinta Nova de Nossa Senhora do Carmo
Page 4
Continued from page 3
More photos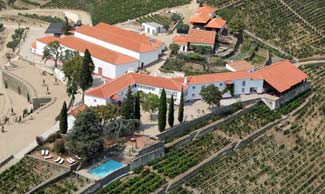 The Quinta Nova hotel is the lower building in the photo above. Guestrooms and the restaurants are on the right side, with a courtyard leading to the private chapel (barely visible behind the trees at lower left) and the swimming pool.
---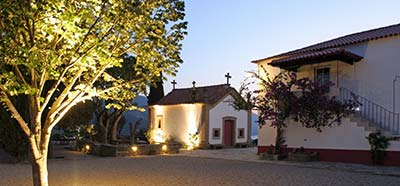 Here, you can see another view of Quinta Nova's private chapel and the courtyard, which are floodlit in the evening.
---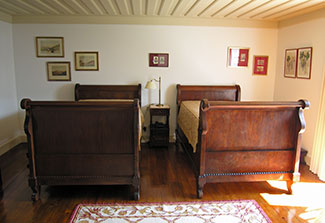 Guestrooms are furnished in a simple but attractive Portuguese country style. Bathrooms (not shown) are modern and luxurious.
---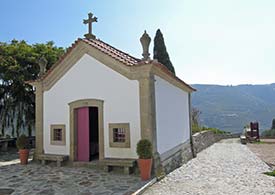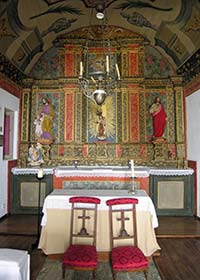 The private chapel is small and richly decorated. It's available for weddings, church blessings, and renewals of marriage vows.
---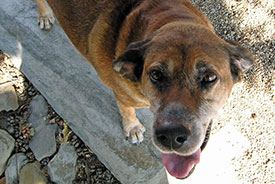 The quinta's friendly dogs wander about the grounds, nap in the sun, and enjoy the attention of guests.
---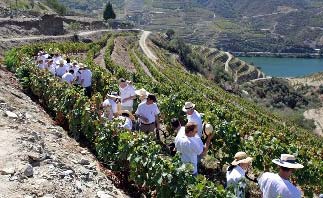 During the fall winemaking season, Quinta Nova de Nossa Senhora do Carmen offers a "harvest programme" for guests who want a hands-on experience with the Douro Valley's celebrated grapevines.
---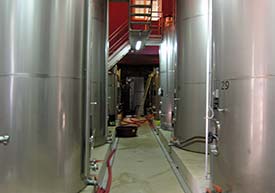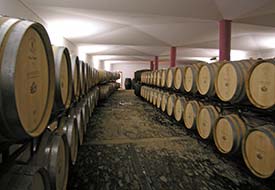 Guests can also tour the winery and winecellars where Quinta Nova's Douro table wines and fortified Port wines are made and aged. (A separate tasting room with views of the Douro River is available for wedding receptions, parties, and other events.)
Back to: Introduction - Page 1
---
---
---
Aerial, evening, harvesting, and cask photos
copyright © Quinta Nova de Nossa Senhora do Carmo, Lda.