Costa Magica Cruise Photos
From: Costa Magica Cruise Review
Valencia (4)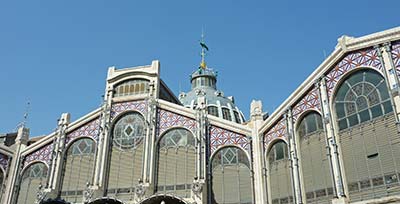 Having figured out that both "Mercat Central" and "Mercado Central" meant "Central Market," we found our way to the largest indoor food market in Europe.
---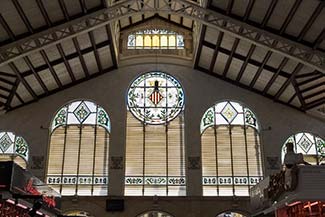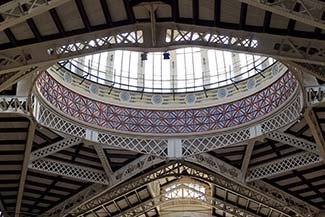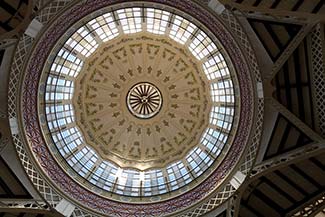 We found ourselves in a secular basilica designed for grocers. The domed structure was built in the early 20th Century, and it combines post-Victorian steelwork with Valencian ceramics and stained glass.
---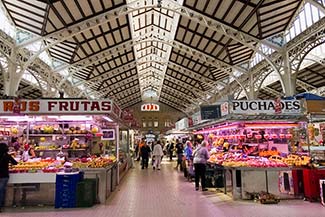 The Mercat Central's interior was lit mostly by daylight and illumination from the vendors' stalls.
---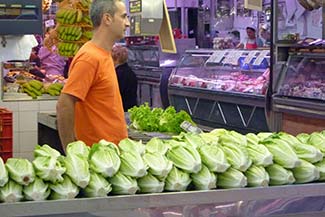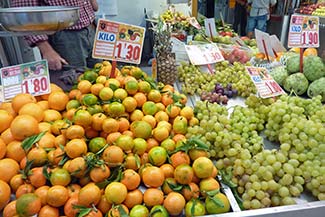 Customers could buy fruit, vegetables, meat, fish, baked goods, and many other kinds of foods.
---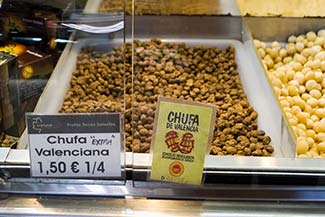 This stall was selling chufa nuts, which are used for making orxata or horchata.
---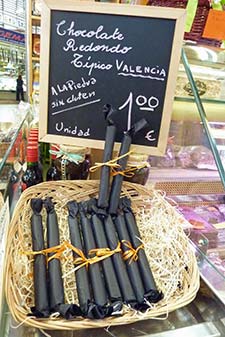 At another stall, we bought a stick of chocolate redondo, a specialty of Valencia.
---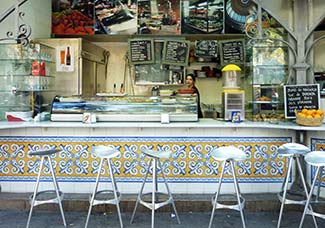 If we'd been hungrier, we could have ordered a drink or light meal at a snack bar in the Mercat Central.
---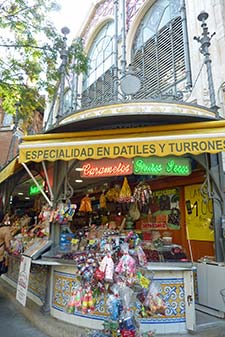 Alternatively, we could have loaded up on turron and other sweets at the candy stall outside the market. (Instead, we saved our grapes and chocolate redondo for a picnic later in the afternoon.)
---
---
---
---