L'Austral Cruise Photos
From: L'Austral cruise review
Day 6: Hvar, Croatia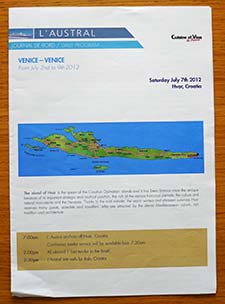 Before arriving at Hvar, we got our bearings from L'Austral's daily program. A map showed us that Hvar was a long, narrow island (not unlike Mljet, which we'd visited the day before). We'd be anchoring in the harbor of the island's best-known resort town, also named Hvar, at 7 a.m. 
---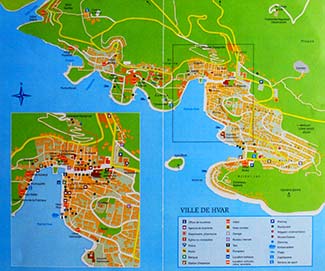 At Reception, we picked up a tourist map for the town of Hvar.
We hadn't booked any short excursions, but not because they weren't available. On Hvar, L'Austral offered three tour options: a "Hvar 4x4 Adventure" to the island's backwoods attractions (including the highest peak on Hvar), an "Island Tour" with a stop in the medieval town of Stari Grad, and a "Walking Tour" with visits to monasteries and other local attractions in the town of Hvar.
---
Hvar was a rugged-looking island. The resort of Hvar was built on a hillside, and mountains loomed over the town and its harbor.
---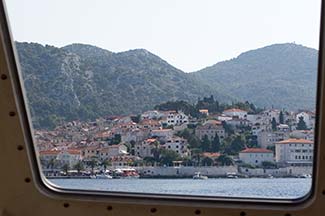 After breakfast, we went ashore by tender.
---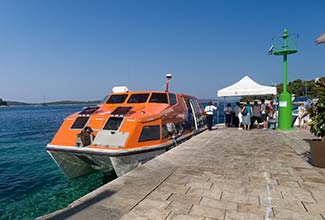 As usual, L'Austral's tender dropped us off at a pier in the center of town.
---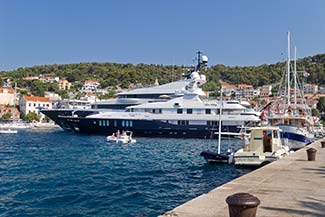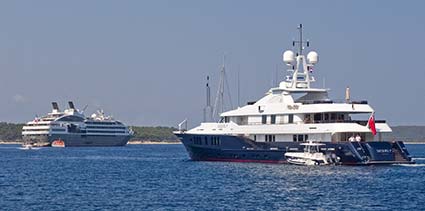 From the pier, we enjoyed a view of L'Austral and the yacht Sequel P, which was leaving its berth on the waterfront as we came ashore. (If you're looking for a private cruise ship in the Mediterranean, you can charter Sequel P and its 13-person crew for as little as US $350,000 a week.)
---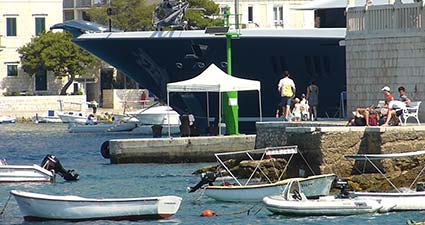 As we walked south from the tender landing, we snapped this picture of a yacht's bow looming over the town's waterfront.
---
---
---
---