L'Austral Cruise Photos
From: L'Austral cruise review
Gastronomy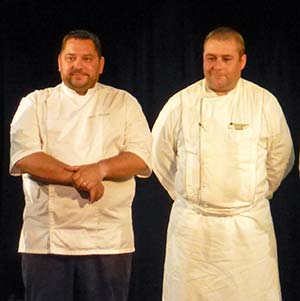 Compagnie du Ponant takes food seriously, and so do these two men: Alain Morville (left,) the cruise line's executive chef, and Guillaume Guertin, executive chef of L'Austral.
---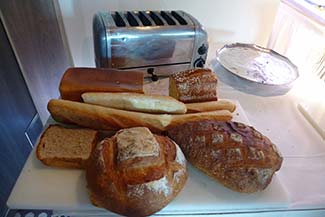 On many cruise ships, bread is an afterthought. On L'Austral, it's a delight. The ship's boulanger, Mathieu Flaugier, produces loaves that would be at home at an artisan bakery in Paris.
---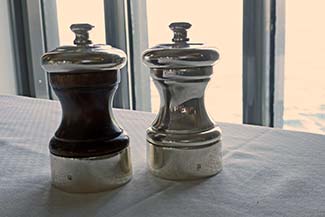 Compagnie du Ponant's culinary managers have given careful thought to details that count.
Example: On many ships, salt shakers contain grains of rice to keep the salt from clumping at sea. On L'Austral, tables in the Restaurant Le Coromandel have both pepper and salt grinders, meaning that table salt--like peppercorns--is being ground at the right texture in real time.
---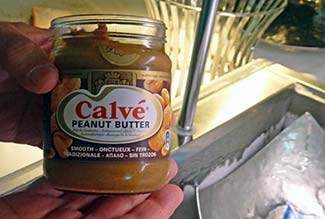 Here's another example of Compagnie du Ponant's attention to detail: At the breakfast buffet, passengers can dab their bread with peanut butter from the Netherlands (which is something we wouldn't have expected to find on a French cruise ship).
---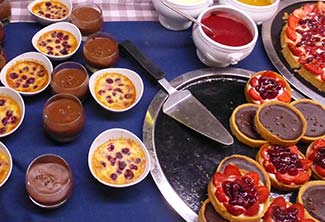 If you salivate at the sight of a French pastry display, bring a bib to wear on L'Austral. These desserts at a lunchtime buffet were prepared by Lionel Douteau, the ship's pâtissier. (As cruise reviewers, we felt obligated to sample the pastries, and they tasted as good as they looked.)

---
---
---
---
---