River Countess Cruise Photos
From: Uniworld River Countess cruise review
Day 6: Venice (St. Mark's Basilica)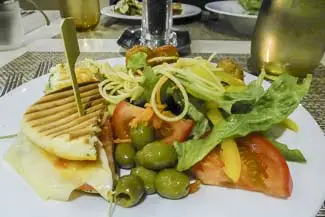 After we returned to River Countess from Verona, we were served an early buffet supper while the ship cruised from the Santa Marta pier to the Riva dei Sette Martiri (just to the east of the Piazza San Marco).
---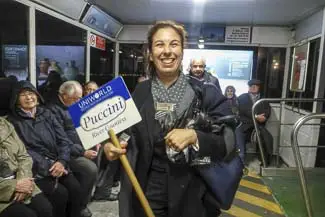 After supper, we took the No. 1 vaporetto or water bus to San Marco, with tickets supplied by our guides.
---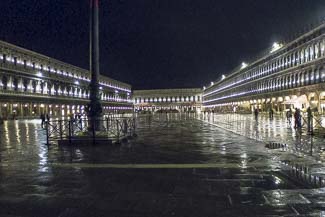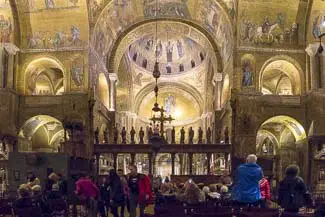 From the San Marco Giardinetti boat stop, we walked a short distance through the Piazza San Marco to St. Mark's Basilica for a private illumination of the cathedral's interior with a presentation by Susan Steer, a British art historian who lives in Venice.

---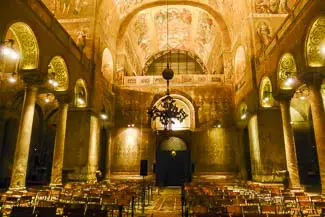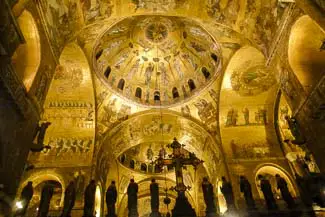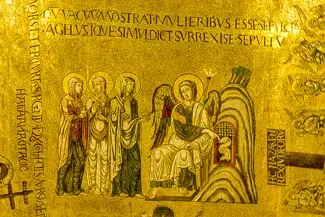 Normally, the Basilica's interior is gloomy, but when the custodian turned up the lights, the gilded Byzantine-style mosaics glowed.
---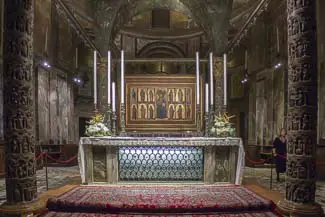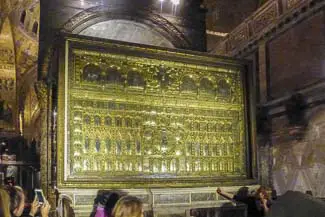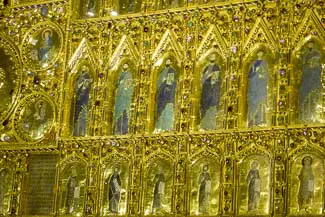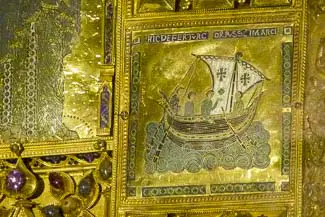 We were led behind the main altar (upper photo) in small groups for a closer look at the elaborate artworks on the back, which celebrated the hijacking of St. Mark's remains from Alexandria, Egypt by two Venetian merchants in 828 A.D.
St. Mark's relics are now said to be in a sarcophagus beneath the altar (above the level of Venice's acqua alta, or tidal flooding), where they were placed in 1811. (See PDF document: "A Proposal for a Scientific Examination of the Remains of St. Mark.")

---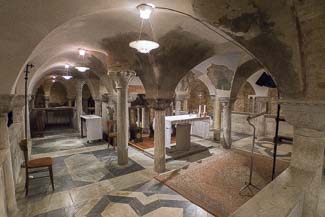 After viewing the altar, we descended into the Basilica's crypt, where St. Mark was stashed away for nearly a thousand years.
---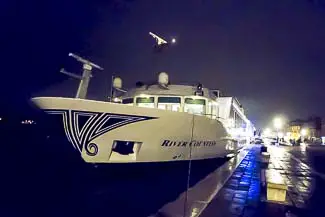 Following the illumination of the Basilica, we opted to walk back to the ship (a 15- or 20-minute stroll along the waterfront), where the catering staff were serving a late-evening meal in the Castillo Lounge.
---
---
---
---