Silver Spirit Cruise Photos
From: Silver Spirit Cruise Review
Ajaccio (5)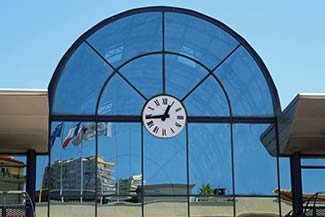 Back at the Maritime Station, we walked through the terminal building and showed our Silver Spirit keycards to the guard by the pier.
---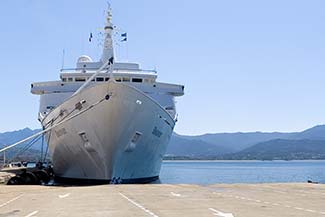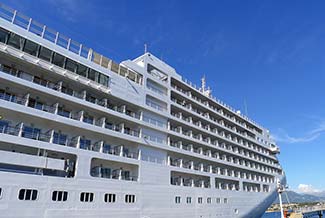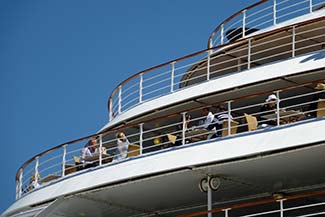 The light had improved since morning, so we grabbed more photos of MV Discovery and Silver Spirit.
---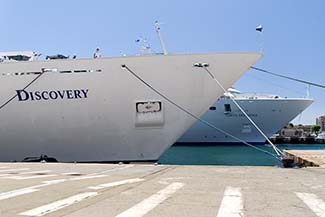 The bow of Costa Deliziosa, which had arrived in port after Silver Spirit, peeked out from behind the Discovery.

---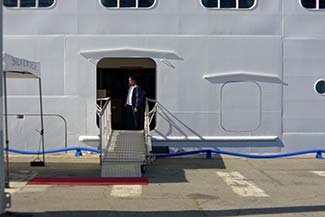 We prepared to board Silver Spirit for the last time--at least on this cruise.
---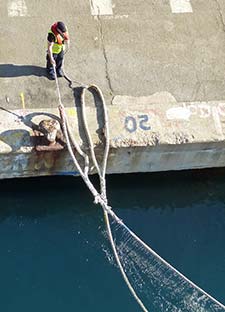 At six o'clock, the lines were cast off and Silver Spirit was on its way to the final port on our itinerary, Monte Carlo.
---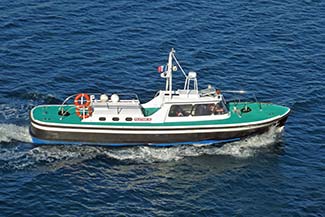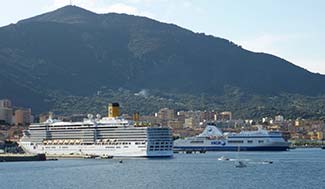 With the pilot boat following alongside our ship, Silver Spirit left Ajaccio, Costa Deliziosa, and the SNCM ferry Jean Nicoli behind.

---
---
---
---