Silver Spirit Cruise Photos
From: Silver Spirit Cruise Review
Ajaccio (4)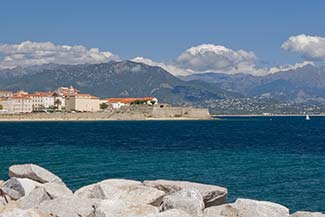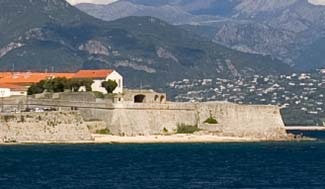 From the waterfront promenade, we had an excellent view of the Citadelle, or fortress, which guards the southeastern corner of downtown Ajaccio.
---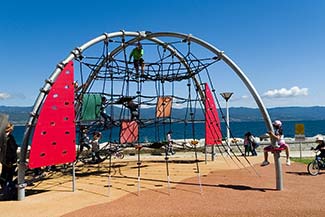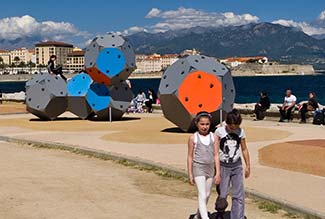 We also discovered a playground with a jungle gym inspired by sailing ships and a group of hexagonal climbing structures.
---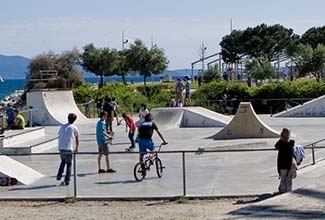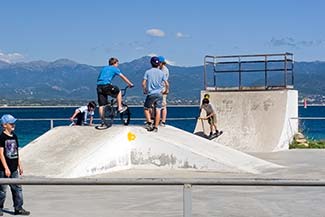 As we walked on, we reached a small skateboard, bike, and scooter park where older children risked life and limb (or at least scrapes and bruises).

---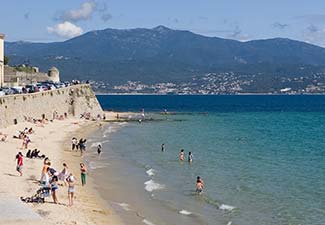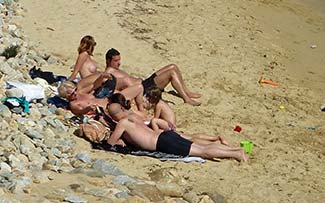 Two beaches, the Plage Trottel and the Plage Saint-François, were along the waterfront. Swimmers were wading and sunbathing all the way up to the Citadelle and downtown Ajaccio.
---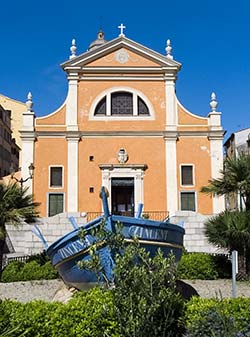 Just before we reached the Citadelle, we turned inland to admire the Cathédrale de l'Assomption, which is the only cathedral we've seen with a boat in front.
---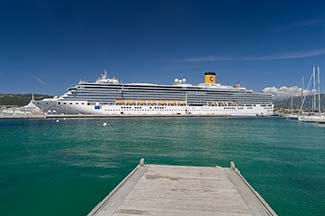 Back along the water, we took this photo of Costa Deliziosa from a downtown marina, the Port de Plaisance Tino Rossi.
---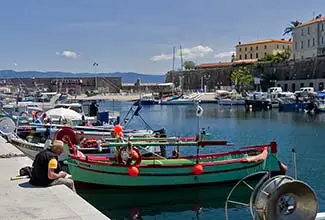 We also snapped a picture of a traditional fishing boat in the adjacent Port de Peche.
---
---
---
---