Silver Spirit Cruise Photos
From: Silver Spirit Cruise Review
Departure from Lisbon (4)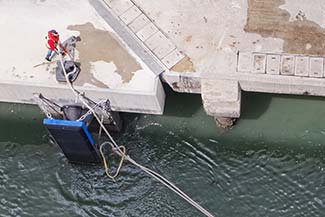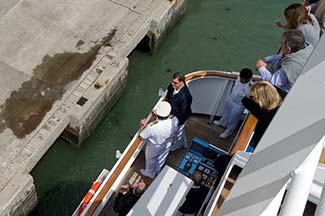 At 1 p.m., the hawsers were released and Silver Spirit departed from Lisbon with the captain and harbor pilot on the bridge.
---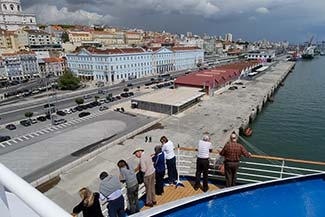 In this photo, you can see the Santa Apolónia Cruise Terminal (the low tan building with red-roofed warehouses behind it) and the pastel-blue Santa Apolónia Railroad Station.
---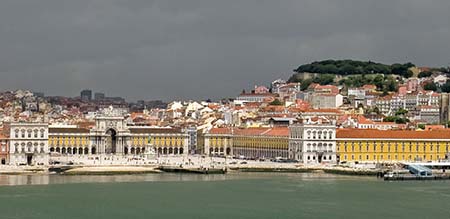 Within minutes, we were cruising past the Praça do Comércio and downtown Lisbon.

---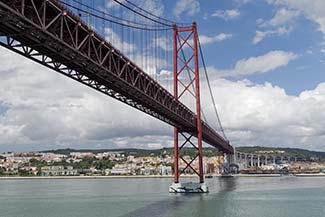 It wasn't long until we passed under the Ponte 25 de Abril, the suspension bridge (built in 1966) that crosses the River Tagus or Rio Tejo on the western outskirts of Lisbon.
---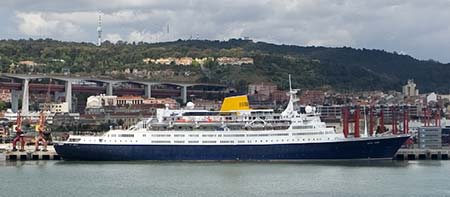 A cruise ship, Saga Ruby, (built in 1973 as the MS Vistafjord) was moored at the old Alcántara Cruise Terminal near the bridge.
---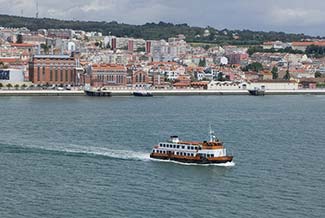 Just beyond the Ponte 25 de Abril, a passenger ferry crossed the Rio Tejo from a town on the river's southern bank.
---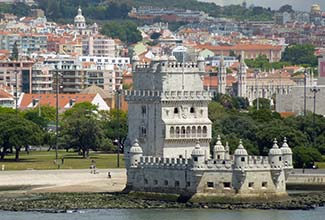 A little farther down the river, we passed the Torre de Belém, a 16th Century tower that once guarded the mouth of the Tagus and is now an historic monument.
Traditionally, the Tower of Belém has represented the point where the Tagus River meets the Atlantic Ocean.
---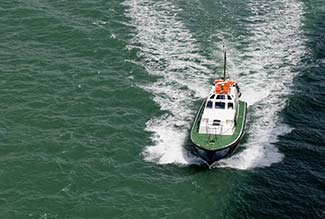 In keeping with that tradition, a pilot boat arrived to collect the harbor pilot shortly after we passed the tower.
---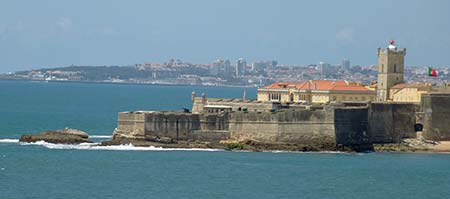 We soon cruised past this fortress and entered the open sea.
---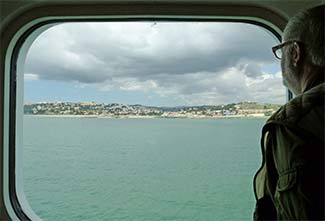 A strong wind was buffetting Deck 12 (where we'd been taking pictures), so we retreated to an airlock between the forward section of Deck 11 and the Observation Lounge.
---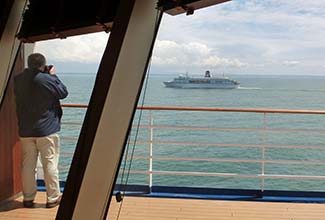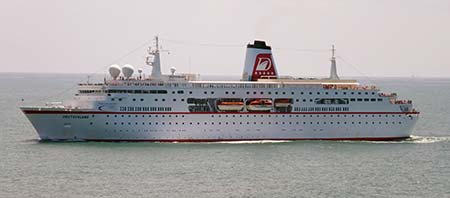 From inside the Observation Lounge, we could see Peter Deilmann Reederei's MS Deutschland approaching the mouth of the Tagus from the Atlantic Ocean.
---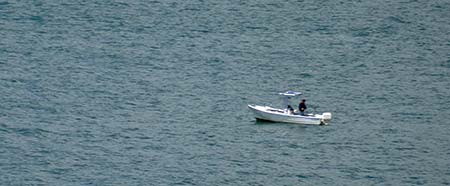 We also saw several tiny boats like these in the ocean, braving the wind and the chop.
---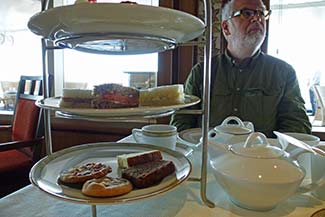 While the fishermen froze in their boats, we took shelter in La Terrazza, where afternoon tea was being served.
---
---
---